El Dorado Hills, Calif. – July 2017 – Lennar will be releasing four model homes for sale at Estates, one of four neighborhoods inside Lennar's active adult community Heritage El Dorado Hills, designed specifically for individuals aged 55 and better. These former model homes come filled with designer-selected upgrades, such as flooring, wall treatments, lighting fixtures, enhanced landscaping and more.
"These beautiful model homes are someone's dream home come true," said Laura Kilgore, Director of Marketing for Lennar Sacramento. "Everything is already upgraded and completely turn-key — all you have to do is move-in and start living!"
The models of Estates at El Dorado Hills give homeshoppers four floorplans to choose from, including The Home Within A Home®. Available in the Monticello plan, this model home provides 2,955 square feet that includes an attached private  suite. The suite comes with its own separate entrance, living room, bedroom, bathroom and kitchenette. It's the perfect solution for extended families or dual living situations. Each of the four beautiful model homes are situated in ag reat location near The Retreat.
Lennar's Everything's Included® program fills every home with a high level of standard features. In addition to the model home upgrades, new homes at Estates at Heritage El Dorado Hills come with solar packages, stainless steel appliances, granite or quartz kitchen countertops, tankless water heaters and more all at no additional cost.
Residents also enjoy exclusive access to pristine amenities. The approximately 5,000-square foot fitness center, The Retreat, includes a gym with state-of-the-art equipment, covered pool, spa, locker rooms and aerobics room.  Additionally, The Retreat features outdoor amenities such as tennis and pickle ball courts, bocce ball area, outdoor seating, a fire pit and area for community events on the five-acre site.  In future phases, Heritage El Dorado Hills may offer a dog park, community garden, multi-use trail system and other elements that support an active and healthy lifestyle.
A future community Clubhouse, currently in design, may include an additional pool and spa, central gathering room, meeting/activity rooms, entertainment areas, catering kitchen and offices.
Heritage El Dorado Hills' Welcome Home Center is located at The Retreat, at 9039 Heritage Parkway, off Carson Crossing Drive just south of Golden Foothill Parkway. For more information or directions, visit www.lennar.com/sacramento or call (916) 304-9711.
With hundreds of communities nationwide and homes designed for first-time, move-up and luxury homebuyers, Lennar has grown to become one of the nation's leading and most respected homebuilders. Lennar has a longstanding history of building homes of enduring quality in only the most well planned and desirable locations throughout the country.
Auburn, Wash. – July 2017 – Lennar Seattle is proud to announce they will be releasing the first phase of homes for sale for their upcoming community of Wyncrest, which will open later this fall. The community offers four distinctive floorplans for homeshoppers to choose from. Prospective homebuyers are encouraged to join the VIP list to learn more.
"This community combines fantastic floorplans and beautiful architecture with a stunning location," said Bill Salvesen, Vice President of Sales and Marketing for Lennar Seattle. "It sits high up on a crest, in a tucked away yet affluent location."
The four floorplans offered at Wyncrest include Lennar's revolutionary  The Home Within A Home® design. Of all home designs offered, sizes range approximately between 2,299 to 3,264 square feet of living space, three to four bedrooms and two-and-a-half to three-and-a-half bathrooms. The community's location enjoys lovely views of Auburn Valley and Mt. Rainier.
Lennar offers their Everything's Included® program at this location, which simplifies the new home buying process all while adding tremendous value to every new home they build. At Wyncrest, homeowners will enjoy items such as quartz kitchen countertops, beautiful cabinetry, GE® stainless steel appliances, tankless water heaters and more all as standard — meaning they come at no additional cost to the buyer. Homes at Wyncrest will also be among the world's first homes to receive the Wi-Fi CERTIFIED designation, an internationally-recognized seal of approval for industry-agreed Wi-Fi standards, meaning no internet dead spots throughout the home.
Once completed, Wyncrest will offer a playground, basketball courts and a pagoda-style covered picnic area and community meeting space. For more information, visit www.lennar.com/seattle.
With hundreds of communities nationwide and homes designed for first-time, move-up and luxury homebuyers, Lennar has grown to become one of the nation's leading and most respected homebuilders. Lennar has a longstanding history of building homes of enduring quality in only the most well planned and desirable locations throughout the country.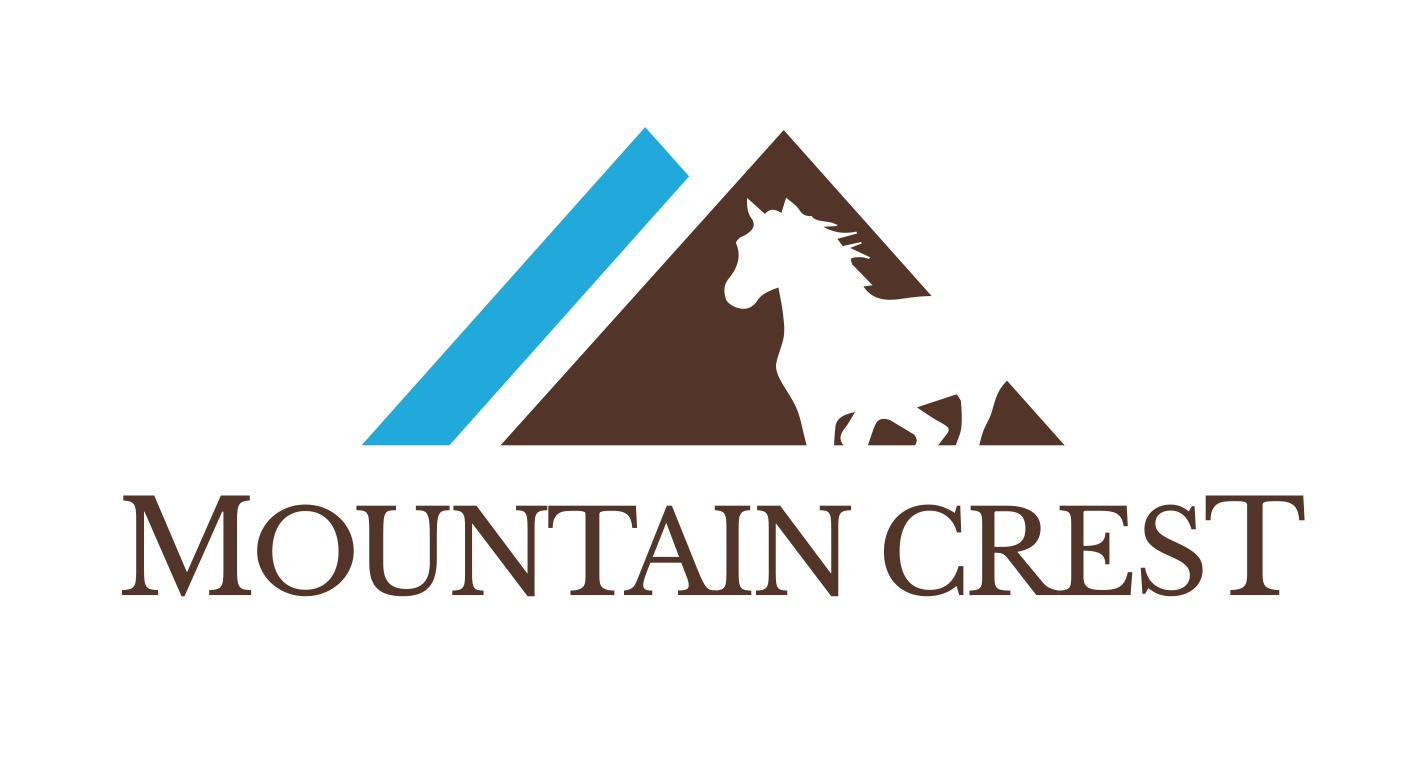 Carriage Cove is one of eight distinct neighborhoods within Mountain Crest, Lennar Atlanta's sprawling master-planned community in Forsyth. Eighteen charming homes are situated in a crescent around the central Village Green park area. The well-designed homes offer a variety of exterior designs with plenty of character. The rear-alley load garages emphasize Carriage Cove's charming streetscape of sidewalks, trees and open porches.
In addition to the beautiful exteriors, the interiors of these homes are stunning as well. Top quality details include 10-ft. ceilings and engineered hardwood flooring on the main floor, generous 8-ft. doors, crown molding, and chair-rail in the dining room. The spacious gourmet kitchens feature 36" tall cabinetry, Electrolux® stainless steel appliances, granite countertops and other elegant touches such as LED downlighting and a double-bowl undermount sink.
The homes in Carriage Cove are priced from the mid $300s, and range from 2,256 to 2,700 sq. ft. With 3 – 4 bedrooms and 2.5 – 3.5 baths, these residences are great for growing families who will also appreciate living in Forsyth County's superb school district, including Forsyth Central High School.
In Mountain Crest, residents fall in love with the winding lanes, quiet cul-de-sacs, scenic wooded views, plus the amazing amenities and fun-filled recreation including 8000+ sq. ft. clubhouse, pool, waterslide, six lighted tennis courts and so much more.
One of the community's top amenities is its location near the foothills of the North Georgia mountains. The resort-style master-planned community is located on 440 acres in Cumming, including 150 acres of common space. It is a uniquely rural setting but just minutes from shopping, dining and entertainment.
For information about Carriage Cove or any of the other beautiful neighborhoods in Mountain Crest, a Lennar Atlanta community, please visit MountainCrestGA.com.
Welcome Home Center
2929 Bethelview Road
Cumming, GA 30040 404 931 7462
 Portland, Ore. – July 2017 – Lennar has distinguished themselves as one of the nation's leading builders in part by providing a different, easier and less stressful way to buy a home with their signature Everything's Included® program. Often times when a family goes to buy a new home, they're shocked at how the price tag grows when it comes time to choose their features. With Lennar, homebuyers never have to worry, because today's popular features and upgrades all come as standard — meaning at no additional cost.
"A home is the biggest purchase most people will make in their lifetime and we believe that homebuyers shouldn't have to compromise," said Sia Howe, Marketing Manager for Lennar Portland. "Lennar does their research to find the features and finishes that today's modern homebuyers seek. Then, they use their national purchasing power to include them into the price of the home. So there's no surprises."
Lennar's Everything's Included® features are designed and curated to add style, energy-efficiency and value to every home they build. Designer-selected kitchen countertop materials in quartz or granite add both style and value and pair well with beautiful shaker-style cabinetry and stainless steel appliances to create the kitchen of your dreams. Additionally, Programmable thermostats, low-e windows, solar electric packages and a whole variety of green features increase a new Lennar home's energy-efficiency.
When you buy a new home from Lennar, you can also expect a streamlined buying experience. Because they offer straight-forward pricing and a variety of home designs you never have to worry about losing your dream home in a nasty bidding war. Lennar also has established preferred lending and closing agents who know the behind-the-scenes process of buying a new Lennar home better than anyone else.
With communities all over the greater Portland and Vancouver market, and a variety of floorplans available at every one, it's easy to find the home that's the perfect fit for you. Visit any Lennar community's Welcome Home Center to learn more and see the extensive list of Everything's Included features when you tour the model homes. Find yours today at www.lennarportland.com.
With hundreds of communities nationwide and homes designed for first-time, move-up and luxury homebuyers, Lennar has grown to become one of the nation's leading and most respected homebuilders. Lennar has a longstanding history of building homes of enduring quality in only the most well planned and desirable locations throughout the country.
Modernize is an online service that is focused on inspiring people to live more efficiently, providing their customers with expert guidance and educational tools. Erin Vaughn of Modernize, shares five green ways you can help keep your home cool for the summer time!
If your summer air conditioning costs are through the roof, get ready for some good news. There's more to cooling a home than pumping up the AC. By adopting one of the passive cooling methods described below, you can reduce heat gains in your home and keep comfortable regardless of the weather. And that should help you cut back on the paycheck-swallowing energy bills. Here's how!
Add an Overhang or Shade
Modern home builders frequently design green homes with overhangs, built to deflect the worst summer heat from interiors. These shades are mechanically engineered at an angle that blocks the most sun. While such overhangs can be difficult to add to an existing roof, polycarbonate sun awnings are easily retrofitted over windows and doors and can be trimmed to give you the right amount of shade—without compromising the view through your windows. According to the Department of Energy, the payback for awnings is pretty big. Shades positioned over south-facing windows reduce solar heat by up to 65 percent, while those placed over east-facing windows may deflect as much as 77 percent. Talk about having it made in the shade!
Turn on Your Fans
A central air conditioner may effectively lower your home's temperature, but fans are a lot more effective at cooling you down fast. That's because they work with your body's natural cooling mechanisms (read: sweat). The moisture evaporating on your skin removes heat from the body, giving you an all-natural cool. However, if you're like most people, you probably find it pretty uncomfortable to sit around sweating all day. But using a fan in combination with your home's AC can help you maximize your home's cooling potential, allowing you to raise the the thermostat up to four degrees without any noticeable difference in comfort. And that will save you energy, since a fan is a lot cheaper to operate than an AC unit. No more sweating those energy bills!
Pay Attention to Your Window Treatments
Light, gauzy curtains may be great for spring, but for summer cooling, consider switching them out with heavier materials that will block the sunlight and save you some solar heat gain in the process. Manufacturers sell a number of heat-blocking blackout curtains that can potentially help you here; these are typically backed with white plastic to reflect heat back through the window. The Department of Energy says that a medium-colored plastic-backed drapery could potentially reduce heat gains by up to 33 percent. Look for fabrics that have a thick, heavy weave and multiple pleats. That should help keep heat where it belongs: outside your home.
Reduce Heat Buildup from Appliances
Your stove, dryer, and dishwasher can all add unnecessary warmth to your home, so you may want to save the cooking and cleaning for the evening or early morning if you can. Additionally, make sure chores stay extra energy-efficient by waiting until you have a full load of laundry or dishes before you run the machine. Or try air drying dishes and hanging clothes on a line outside—there are some pretty innovative retractable clotheslines available now that allow you to set a line up on a wall or against the side of your home. And if you haven't already, go ahead and switch out all your light bulbs with heatless LEDs—not only do they generate less heat, they last a lot longer, too!
Turn an Eye to Your Landscaping
It's not just what happens inside your home that affects the interior temperatures. Shade from the outside can help enormously, too. In fact, effective shading can reduce surrounding temperatures by as much as nine degrees. And if your outside AC unit receives some of that shade, it may get a ten percent efficiency bump, according to the Department of Energy. Of course, trees take a while grow, so if you're looking for some instant shade, try installing a trellis over the south or west side of your home. You can cover it with fast-growing climbing vines, such as morning glory, star jasmine, or golden hops—and as a bonus, they smell as great as they look. Beautifying your home while staying cool? Count us in!

About the Writer
Erin Vaughan is a blogger, gardener and aspiring homeowner.  She currently resides in Austin, TX where she writes full time for Modernize, with the goal of empowering homeowners with the expert guidance and educational tools they need to take on big home projects with confidence.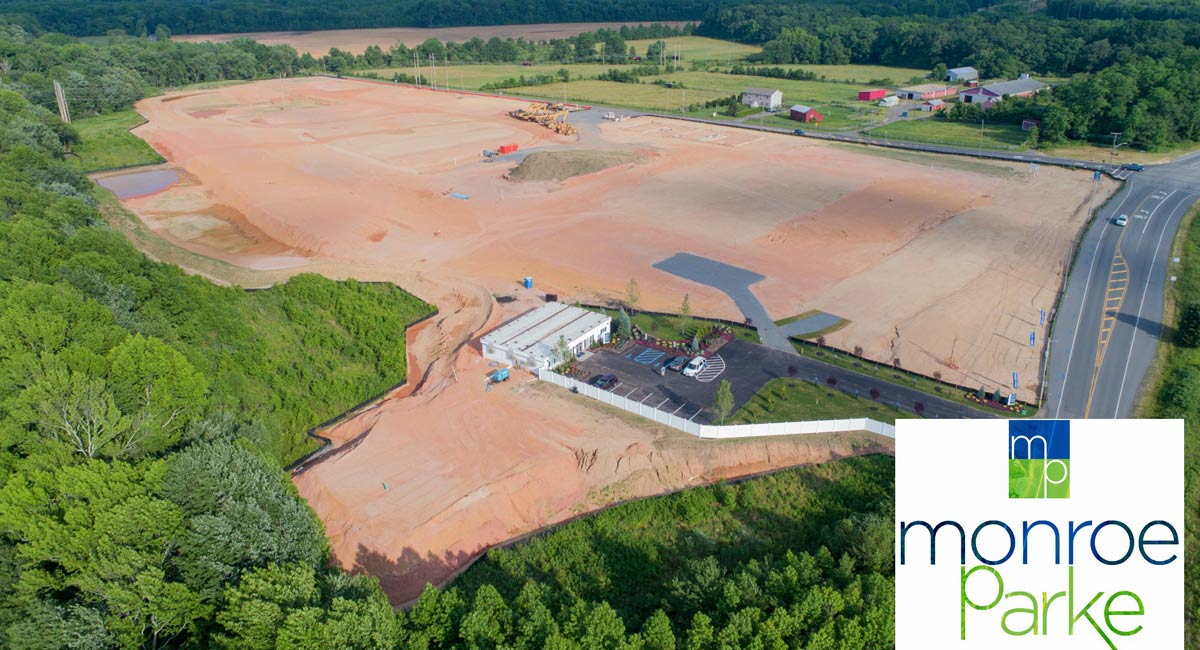 Lennar Corporation (NYSE: LEN and LEN.B) is pleased to announce the opening of Monroe Parke, its newest townhome and loft community in Monroe Township. "Life is less complicated when everything you need is just steps away from your home," said Anthony Mignone, President of Lennar's Tri-State Division. "Here at Monroe Parke, we encourage 'Life at Your Doorstep' with walkable shopping, dining and recreation in a tranquil, suburban setting." To schedule a tour, please call 609-349-8258. Be sure to ask about limited-time incentives and discover how this new Middlesex County community is soon to become the vibrant town center of Monroe Township.
Monroe Parke offers The Townes at Monroe Parke, three-bedroom townhomes with two-and-a-half bathrooms and one-car garages that are perfect for growing families, as well as The Lofts at Monroe Park, two-bedroom condominiums with two bathrooms that are ideal for active adults and first time homebuyers. "All homes at Monroe Parke highlight open living spaces, stainless steel appliances, nine-foot ceilings and so much more," said Karen Mazurkiewicz, New Home Consultant for Monroe Parke. "The end unit townhomes are also extremely appealing as they offer a desirable upstairs study."
Townhomes feature two exquisitely designed floor plans to choose from (the Albertson and Baldwin) with up to 2,846 sq. ft. of living space. The Lofts at Monroe Parke offer four distinctive home designs to choose from (the Acadia, Carlsbad, Bryce and Denali) with up to 1,295 sq. ft. of living space. This new community will also provide a host of onsite amenities including retail shops and a clubhouse with a heated pool, fitness center and gathering spaces. All homes at Monroe Parke are distinctively designed under Lennar's Everything's Included mantra, providing features that are options from other builders as standard equipment in every home.
"This really is a marvelous lifestyle community with city-like conveniences that is perfect for all ages and stages," said Mignone. "It is also great opportunity for families to become part of the highly regarded Monroe Township School District. Looking to the future, the convenience of onsite retail at Monroe Parke is really what is going to make Monroe Township come alive and we are excited to see it happen."
Nestled in a charming neighborhood atmosphere of a suburban community, Monroe Parke offers easy access to a great variety of shopping, dining, theaters, museums and parks just minutes away in both downtown Freehold and Princeton. Conveniently located near Route 33, Route 9/Manalapan Corridor and the New Jersey Turnpike, Monroe Parke residents can enjoy local events such as the Summer Concert Series, Annual Fishing Derby and fall Octoberfest. The community is also just 30 minutes to the Jersey Shore and an hour commute to New York City.
Pricing starts from the upper $400s for townhomes and the mid $300s for lofts. Monroe Parke is located at 314 Mounts Mills Road in Monroe. To learn more, call 609-349-8258 or visit http://www.MonroeParke.com.