The perks of a perfect patio are hard to ignore. It's like having an extra room in your home. You can cook, eat, nap, read, relax and, best of all, send the kids out to play. Why limit those awesome benefits to the summer months? Spending time outdoors is an essential part of a balanced and healthy lifestyle. The trick is extending your patio season year-round, even when the outdoor temperature is less than ideal.
Include Some Comfort
Enjoying time outdoors despite the temperature must include comfortable furniture. You won't want to sit on a cold metal chair in the middle of winter. You need soft cushions that are clean and free from mold or mildew. Add in a plush blanket and pillows to provide more comfort that will take the edge off the cooler weather. Outdoor rugs underneath the seating area will also keep toes and feet comfy and cozy.
Add Heat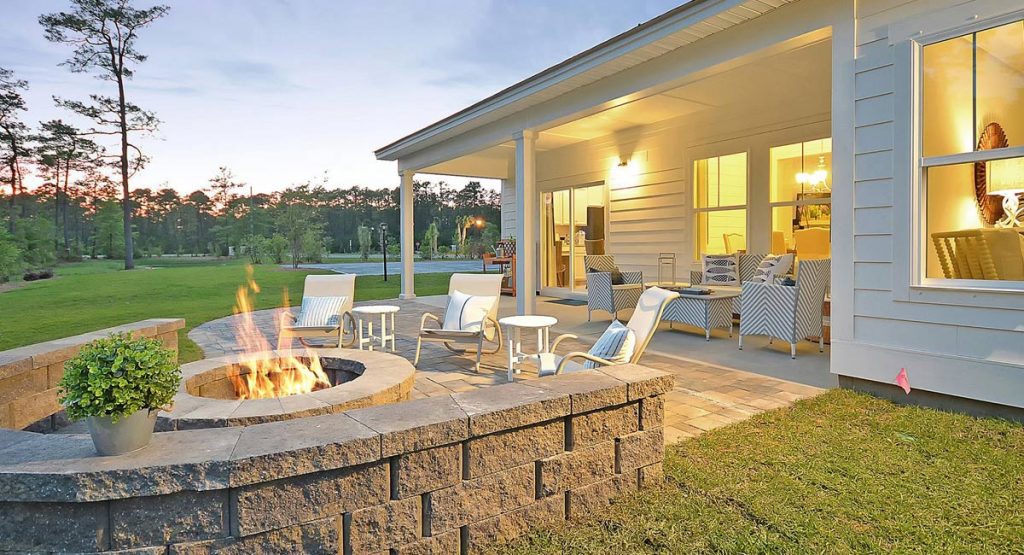 There's something warm and inviting about an outdoor fire pit. Whether you choose gas or a wood-burning option, you'll have a tough time tearing yourself away from the light and warmth of a cozy fire. Imagine s'mores in the winter. Another option? A gas-powered patio heater that radiates heat on all sides. Tabletop outdoor heating elements are also an option if you want to add just a touch of heat.
Add a Cover
The wind, rain, and even a little snow won't bother you if you have some shelter. An awning or canopy can take the edge off, as long as you have some heat. A covered patio adds value and elegance to your yard and makes it more energy efficient. It's also great for adding shade in the summer!
Light It Up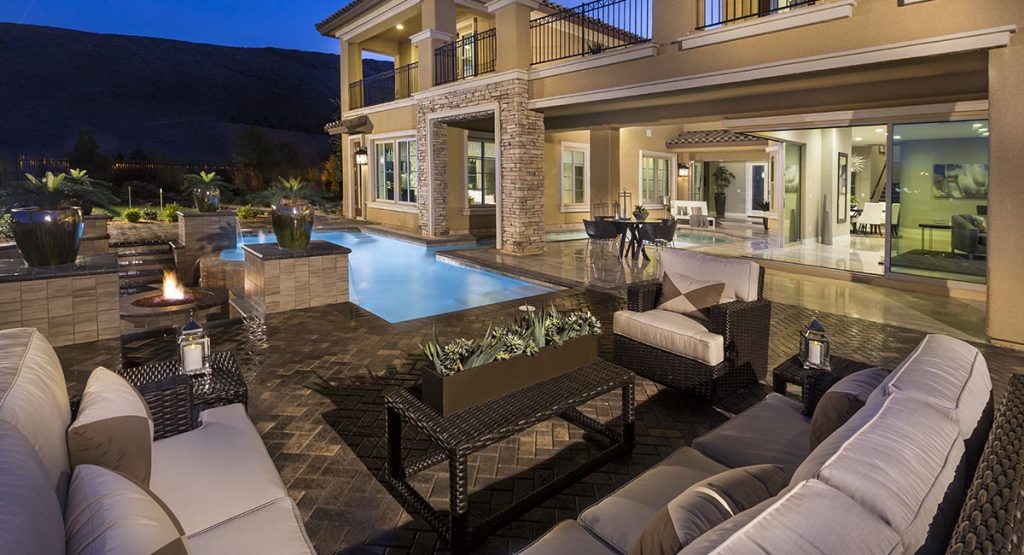 A dip in temperatures and the arrival of fall color also means less light. Battle this loss by hanging extra lighting to your outdoor living space. A strand of twinkle lights provides a nice touch that adds ambiance to your patio and yard. Light up your landscaping and pathways. Solar stick lights surrounding the patio will keep the electric bill low and give you just enough light to enjoy the evening.
Plant Seasonal Color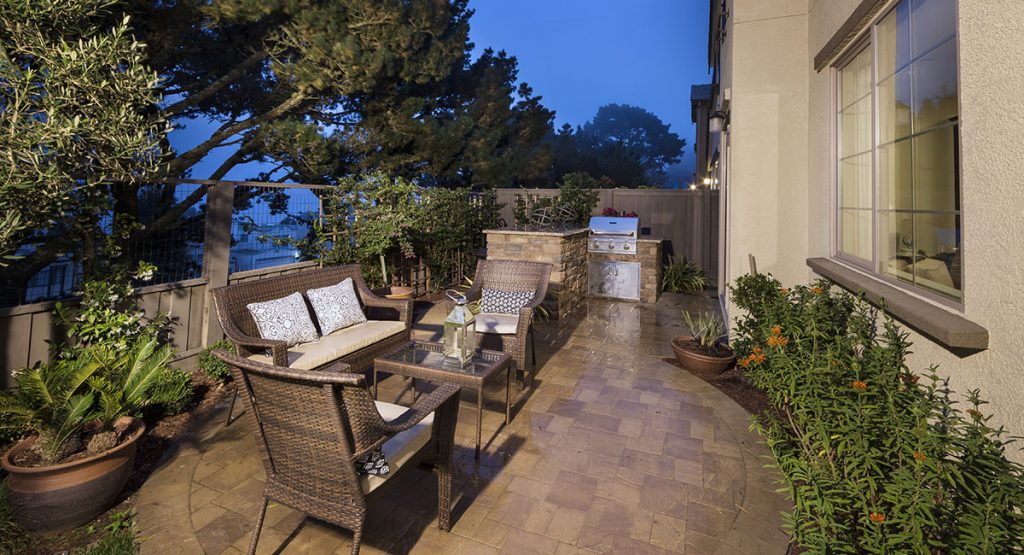 While many gardens and lawns go dormant during the colder months, there are a few unique plants that love the winter weather. Planting seasonal colors for your growing zone allows you to continue enjoying your patio all year long. Consider adding chrysanthemums, pansies or winter jasmine for natural color. For those of you living in warmer climates, there are more options for winter color as some plants continue to bloom year-round.
Keep It Tidy
As with any living space, you're more likely to spend time in an area that isn't dirty. Get the leafblower and rake out and keep the yard and patio free of leaves and fallen twigs. Cleaning out or fixing drains and downspouts will ensure that no standing water invades your yard. Shovel snowy walkways and cover outdoor seating before a snowstorm to protect the seating from the elements.
There are many ways to enjoy the outdoors in every season. While cooler temperatures do bring a certain chill to the air, fall and winter can be one of the most beautiful times to experience the outdoors.
Neil Scarano is a retired real estate agent who enjoys redecorating and flipping houses in his spare time. His specialty is designing backyards with a unique flair.
Whether you are in the market for your first home or upgrading from a starter home, you don't want to compromise on some things. Whether you have young children or spend much of your time working, you want your home to be an oasis — a place you can come home to and relax. Check out these five features young family home buyers love to get some inspiration.
1. Low Maintenance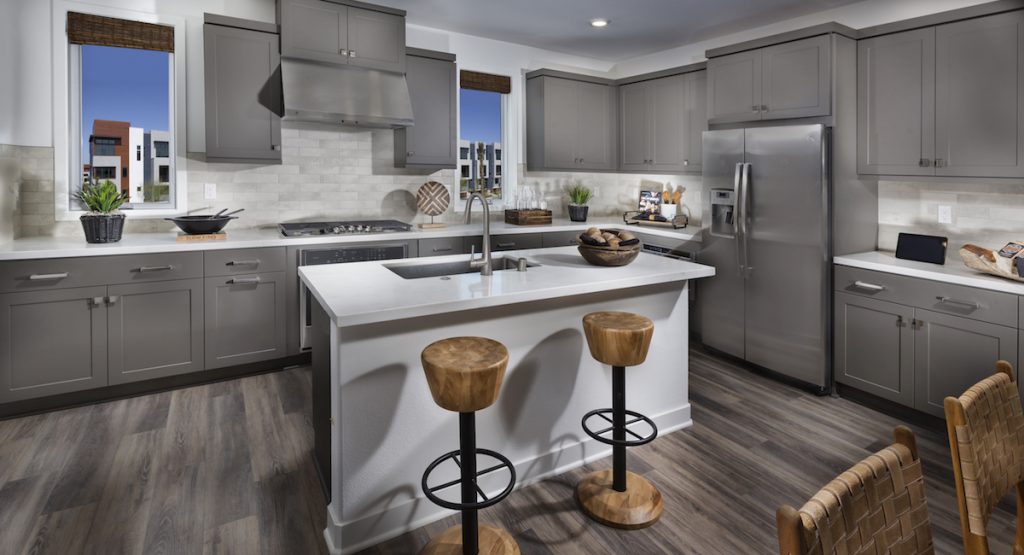 Today's homebuyer doesn't have a lot of time to spend cleaning. Any parent can tell you white carpeting is a huge turn-off. Families need easy-to-clean surfaces. Hardwood floors are a must for young families who want to cut down on allergens and clean up spills and messes quickly. Other features include the right paint finishes, such as satin or semigloss, on those easy-to-reach walls for quick cleanup. Anything porous that soaks up spills won't do in a home for a young family.
An automatic sprinkler system for the lawn is crucial. Young families don't have time to waste moving a sprinkler around to water the lawn. It's also a good idea to have only native plants and shrubs that won't need much maintenance or water.
2. Plenty of Room for Pets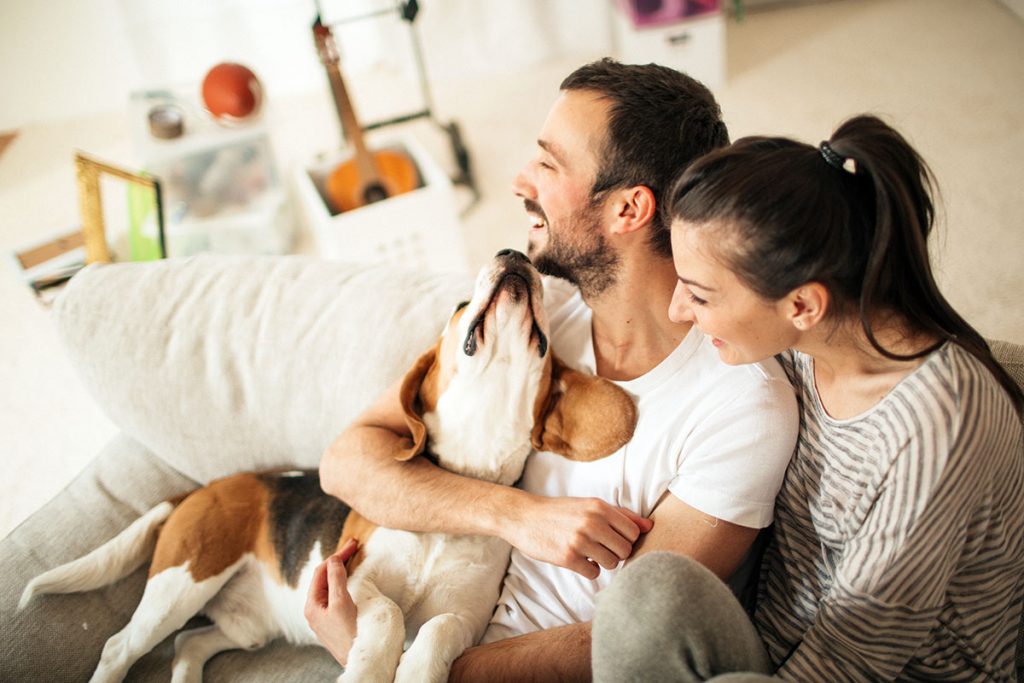 Seven out of 10 millennials own a pet. It could be a dog or cat, but could also include nontraditional pets such as snakes and iguanas. Designing a pet-friendly home is a significant asset for a young family. This includes plenty of outdoor space that's suited for dogs (and kids) to run around outside. Other features could involve more area in a laundry room for a pet feeding station or litter box.
3. Master Bedroom Suite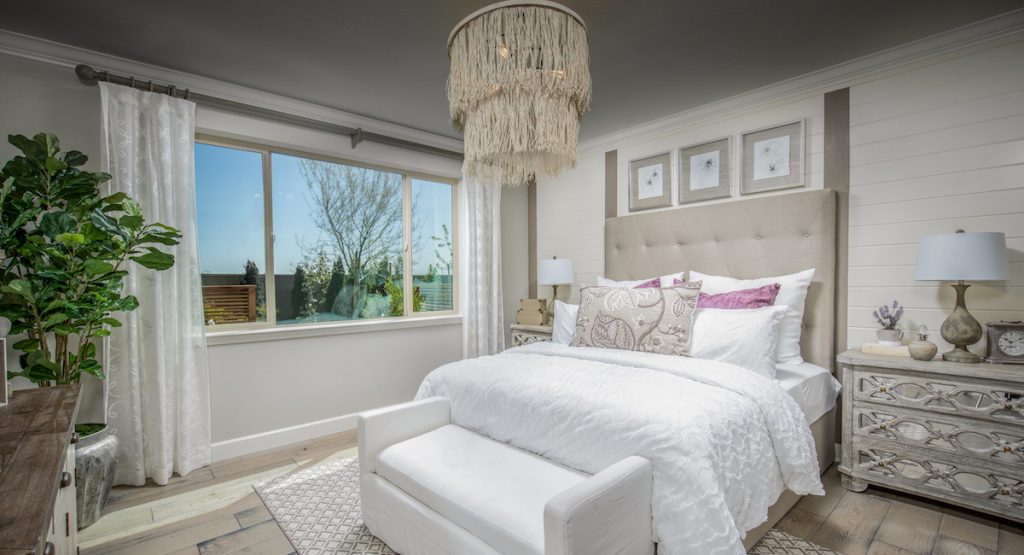 Understandably, a young parent can get frazzled by having to share a toilet with potty training kiddos. The master bedroom area should be a reprieve from the daily stresses of raising young children. Make sure this area is a quiet and peaceful respite for busy parents, preferably with a big bathtub! A bedroom suite with an attached bathroom and closet is a coveted feature. Add in enough space for a large walk-in closet in another must for working parents.
4. Built-in Organization
A magic home that organizes and cleans itself would be a dream come true! The next best thing is having built-in features like cubbies, food pantries, and shelves for shoes. This helps parents get ahead in the battle to get kids to put things away. Large closets are essential, in the bedrooms and hallways. If your home doesn't currently have these features, set aside room for future additions.
5. Enough Space to Gather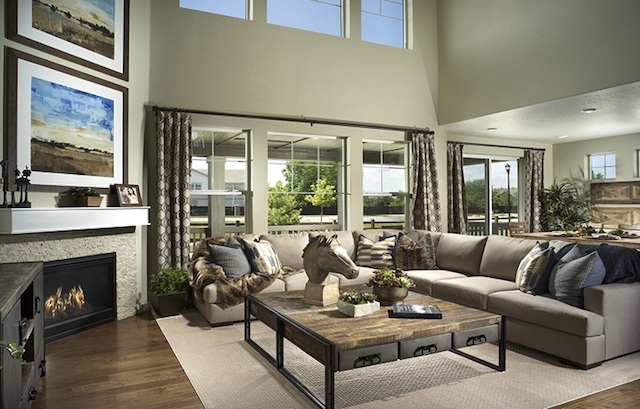 Open floor plans and great rooms are home features that aren't going away anytime soon. Young families crave this kind of space as it allows for more time to socialize. If parents are cooking in the kitchen, they can still engage (and keep an eye on) younger children in the family room. They can talk to guests while preparing dinner. Sacrificing extra features like a study or library on the main floor for a large great room is worth it. Make sure there's enough room for a large couch and space for everyone to fit around the dining table.
While there are plenty of ways to design a home, there are absolute necessities for every family with young children. If it's easy to maintain, it will keep its value for years to come.
Kristina Phelan is a freelance writer specializing in home living and landscaping. Her parenting column, Mama Bear Moxie, is printed in a few newspapers across the country. She lives on a farm in the Midwest with her husband, three kiddos, and too many animals.
Lennar Minnesota is proud to announce our Lifestyle Villa Collection is now open for sales in our Laketown Community!
The Lifestyle Villa Collection at Laketown consists of three of our most highly-sought after one-level living floorplans.
The Barcelona EI • 1,631 – 2,586 Sq. Ft. • 2 – 3 Bedrooms • 2 – 3 Bathrooms • 2 Car Garage
The Brighton EI • 1,701 – 2,681 Sq. Ft. • 2 – 3 Bedrooms • 2 – 3 Bathrooms • 2 Car Garage
The Buckingham EI • 1,930 – 3,178 Sq. Ft. • 3 – 4 Bedrooms • 2 – 3 Bathrooms • 2 Car Garage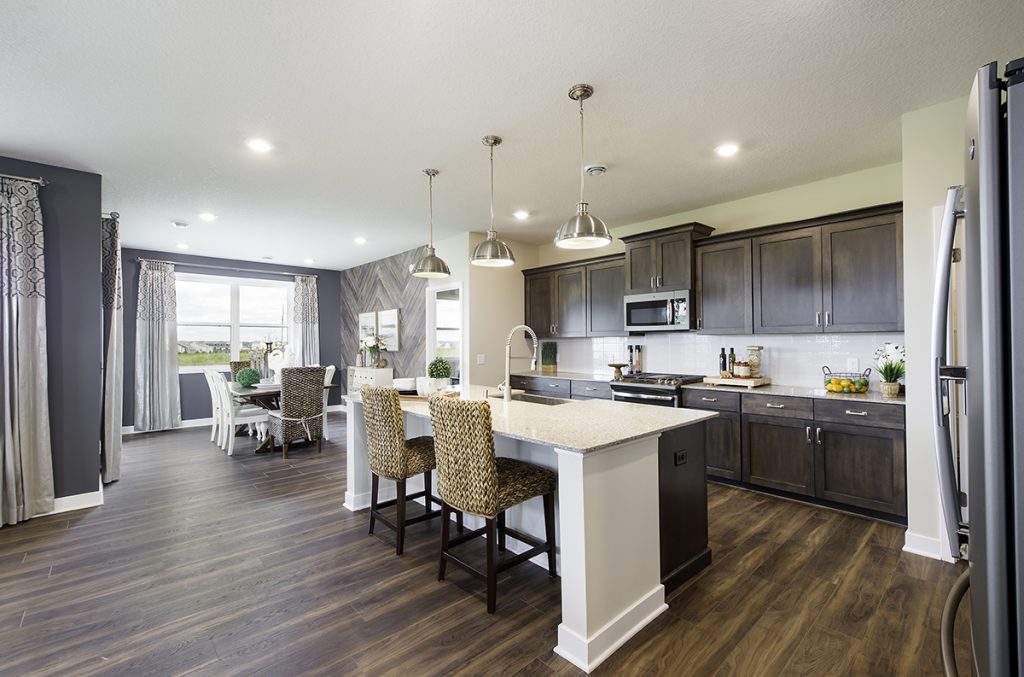 These amazing new construction homes provide homeowners with all the convinces and luxuries of one-level living, without compromising space or efficiency. Designed with open-concept layouts and modern interior features, these homes are something you won't want to miss out on.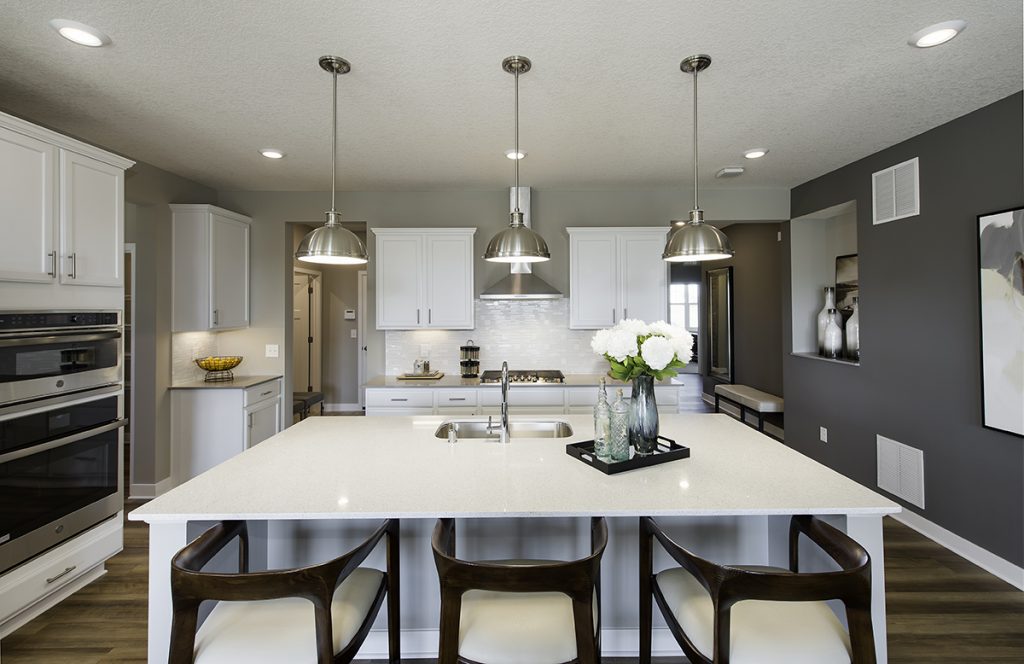 Plus, with Lennar's signature Everything's Included program, purchasing a new home has never been easier. Our Everything's Included program transforms the way home buyers shop and purchase new construction homes by removing many of the traditional hassles and time-consuming decisions. Instead, we simply including many of today's most highly-desired upgrades in our homes for no additional cost!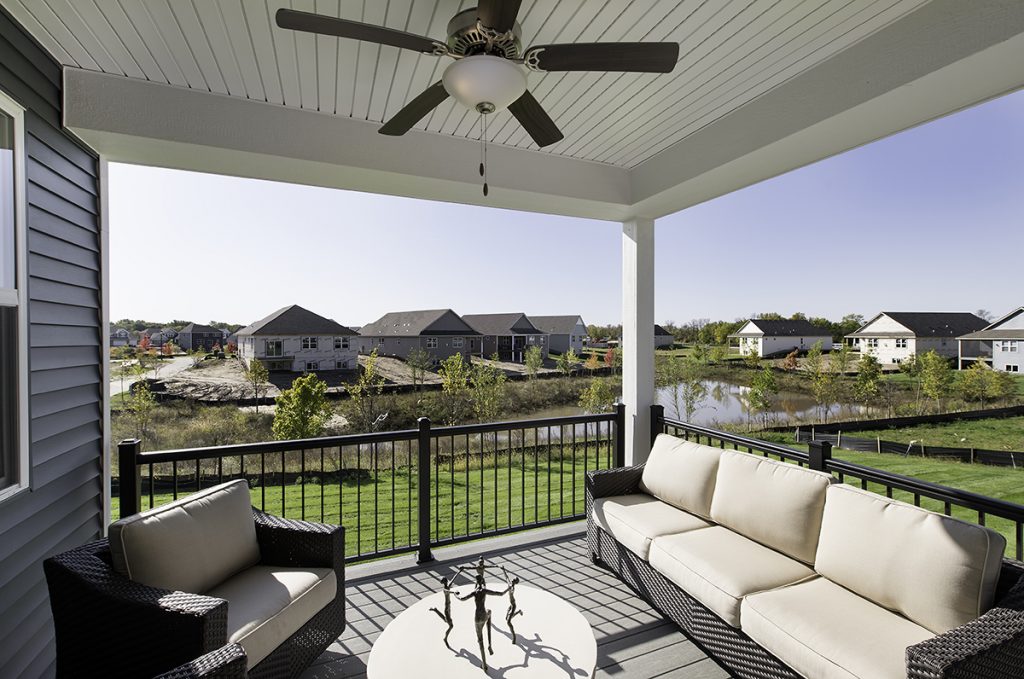 Located in Victoria, residents of Laketown are just 15 miles to the 494 loop with easy access into the Twin Cities via Hwy 5, Hwy 7, or Hwy 12. Victoria is a great location to get outdoors and experience all that Minnesota has to offer. With nine lakes, including Lake Minnetonka, 13 city parks, The Lake Minnetonka Regional Trail which connects Victoria to Hopkins and 4 golf courses located within minutes of Laketown – you'll love the year-round activities. Victoria is also home to the 1,800-acre Carver Park Reserve, including the Lowry Nature Preserve. Don't forget to check out Victoria's charming downtown area, on the shores of Lake Steiger, offering locally owned shops, some of the best dining in Carver County, and great entertainment for those of all ages.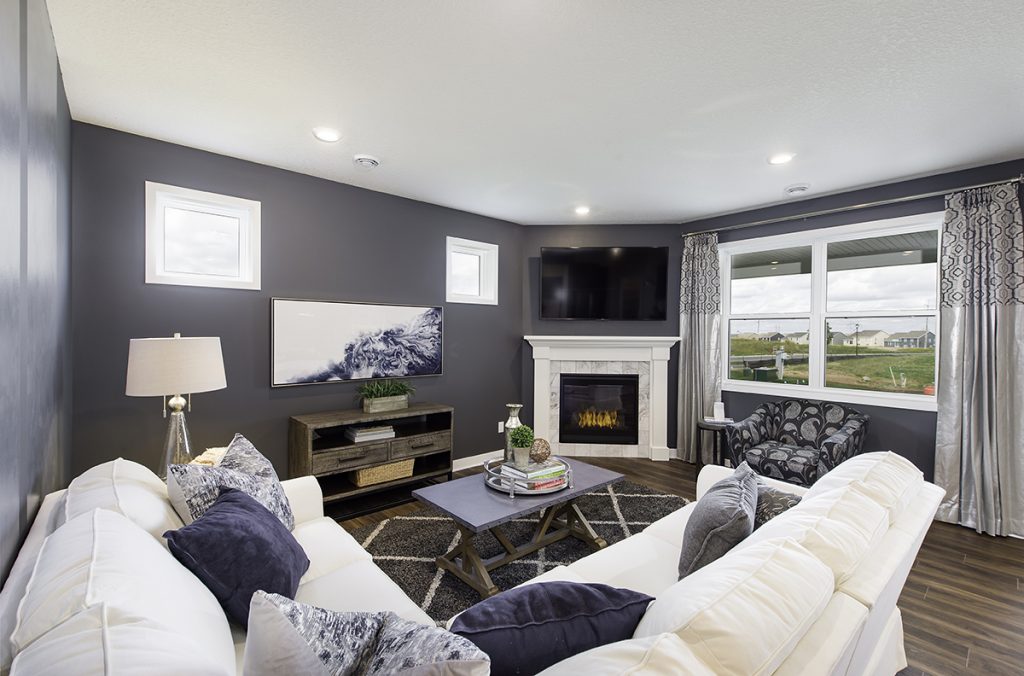 Don't miss out on an opportunity to call Laketown home! For more information or to schedule a visit, call us at (952) 373-0485, visit our webpage, or contact us here!
Lennar's newest community in Kissimmee, Storey Creek, is the perfect balance of great homes, a convenient location, and cost-effective. With easy access to major Florida highways, such as SR 535, I-4, and US 192, residents can spend the day anywhere in the Orlando area with ease. Located under an hour from Walt Disney World, Universal Orlando Resort, the Orlando International Airport, and hundreds of shopping and dining options, living at Storey Creek is the perfect place for anyone looking to take advantage of all that central Florida offers.
One of the biggest highlights about living at Storey Creek is the abundance of community amenities. With basketball, tennis, and volleyball courts, along with a fitness center and multipurpose field, this is the place to live if you enjoy being active. If these activities do not interest you, Storey Creek also has a clubhouse, resort-style swimming pool, and playground you whole family with enjoy.
This community is being built in three phases, starting with Storey Creek Estates which includes 174 homes each on a 50-feet wide homesite. Homebuyers at Storey Creek Estates can choose from seven unique and spacious floorplans. These single-family homes come with Lennar's Everything's Included® promise in addition to home automation features including WiFi certification, Amazon Echo, and more. Two of the plans are the Next Gen – Home Within A Home® floorplans meaning the community can accommodate all families, large or small.
The city of Kissimmee is full of fun and convenient things to do such as Old Town Kissimmee and Medieval Times dinner show which will never allow for a boring day when living in Storey Creek. This community is a wonderful place to live no matter your lifestyle. From all of the community amenities to the versatile variety of floorplans, it can be hard to choose the best aspect of this community.
Roseville, Calif. – November 2019 – Families in search of spacious home design with dual master suites will find their dream home at Corvara in the Residence 2786 design which is now selling. This luxurious four-bedroom layout features walk-in closets in every bedroom and a master suite on the first floor and second floor.
"Dual master suites have become a hot item for home shoppers looking to move up into a home with more space and luxury," said Michelle Velky, Vice President of Sales and Marketing for Lennar Sacramento. "With quick move-in homes available, you can easily move into your dream home with high-end design details just in time for the new year!"
The floorplan provides a spacious layout with approximately 2,786 square feet of living space in total, featuring four bedrooms and two and one-half bathrooms. Dual master suites give this home design a huge draw, along with its modern kitchen featuring a standalone island, open-concept layout on the first floor that connects the kitchen with ample counterspace to the great room, living room or formal dining room and the upstairs loft which provides more common shared living space.
Each of the master suites enjoy a luxury layout with a spacious amount of room, an expansive walk-in closet and spa-like bathrooms with dual vanities and a separate soaking tub in the upstairs suite. It's the perfect layout for multigenerational families or households with older children, or families looking to provide a great guest suite for overnight stays.
This home also showcases Lennar's signature Everything's Included® program, which outfits the home with a series of high-end features and upgrades at no additional cost. Among these are Wi-Fi CERTIFIED™ designs for whole-home connectivity, solar, quartz countertops, stainless steel appliances and integrated home automation – all as standard.
Visit the Corvara at Fiddyment Farm Welcome Home Center for more information or tour the model homes, located at 1289 Makeway St. in Roseville. For further information visit www.lennar.com/sacramento or call an Internet Sales Consultant at 877-368-8464.
About Lennar
Lennar Corporation, founded in 1954, is one of the nation's leading builders of quality homes for all generations. Lennar builds affordable, move-up and active adult homes primarily under the Lennar brand name. Lennar's Financial Services segment provides mortgage financing, title insurance and closing services for both buyers of Lennar's homes and others. Lennar's Rialto segment is a vertically integrated asset management platform focused on investing throughout the commercial real estate capital structure. Lennar's Multifamily segment is a nationwide developer of high-quality multifamily rental properties. Previous press releases and further information about Lennar may be obtained at the "Investor Relations" section of Lennar's website, www.lennar.com
For families and young professionals seeking a stunning new townhome, Tuscan Pines by Lennar, located in the award-winning city of Pembroke Pines, offers several floorplans, among them the Lucca. With 1,828 square feet of air-conditioned space, the Lucca is smartly designed and well-equipped to help you realize your personalized version of home sweet home.
Lucca at a Glance:
2-story townhome
3 bedrooms
2.5 bathrooms
Family room
Private patio
Attached 1-car garage
Surprisingly attainable pre-construction prices – starting from just the low $400s – place this distinctive new home design well within your reach, and extend the benefits of a new construction home that resales simply can't match. To top it all off, our one-of-a-kind Wi-Fi CERTIFIED™ Home Designs are built into the Lucca's open-concept floorplan, delivering a connected and convenient lifestyle unique to Lennar homes. Simply ask Alexa anything you may want to know; control the temperature from your phone; or, keep an eye on your home with the Ring® Video Doorbell Elite – all of these Connected Home Features, plus many more, are included at no additional cost.
Within every room of your new Lucca home, the year-round Florida sunshine will flow in and create an inviting welcome for your guests, and, most importantly, your family. Generously proportioned and comfortable, the common areas on the first floor, such as the living and family rooms, can be arranged as dynamic entertaining spaces, featuring a large sectional couch and moveable furniture, or set more intimately as a sitting room with a loveseat, minimal décor, and a simple coffee table. One of the major benefits of buying a pre-construction home is the ability to choose your desired features and finishes as part of Lennar's Everything's Included® promise. If your aesthetic is minimalistic with metallic accents, a wide selection of features and finishes is available to choose what best complements your style. All this, and for no extra cost!
What often makes or breaks the deal for buyers is, unsurprisingly, the heart of every home: the kitchen. Luckily for new homebuyers considering the Lucca, its chef-inspired kitchen design is second-to-none, offering brand-new stainless steel appliances as part of the price of your home. Many kitchens in older homes suffer from insufficient counter and cabinet space. In Lennar homes, the usefulness of your home is just as important to us as the look of it, so there will be plenty of storage available to ensure your kitchen is tidy, yet lived-in. Positioned opposite the dining room and within steps of your private patio, serving and cleanup will be a breeze after enjoying homemade meals with family al fresco, or takeout with friends on the couch. No matter what type of day it's been, your home's got you covered.
There's a time and place for together time, and then there's the oh-so-important "me time" we all crave now and then. Designed with exactly this in mind, upstairs you'll enjoy a split-bedroom floorplan, so your family can unwind and relax in their private quarters. On one end of the landing, your lavish master suite will make coming home all the more rewarding with its elegant coffered ceiling, large walk-in closet, and inviting master bath. Meanwhile, the kids can play without disturbing the peace in their bedrooms on the opposite end of the home. If your family is still growing or has already left the nest, one of these bedrooms can also function as a home office, so you can work from home and enjoy the freedom of a flexible space that keeps you closer to family.
Come discover the Lucca at our Tuscan Pines' Welcome Home Center and benefit from limited-time pre-construction prices while they last!
While Lone Star State boasts the second-largest statewide population of veterans in the U.S., DFW's the land of the free for more than a quarter of the 1.6 million men and women who fought for Texas and America. That means the Metroplex knows how to honor heroes.
Dallas Veterans Day Parade will feature some 150 entrants and four grand marshals, including three veterans, all over 90, who fought on the beaches of Normandy at D-Day—75 years ago this year.  Cheer along the parade route, which starts at Reunion Arena, with the massing of the colors at 11 a.m. Or honor our vets by donating to the free event.
Lennar's new homes for sale in Dallas, TX are virtually around the corner from a whole host of veterans' organizations that need your help. So for those of us who aren't among the nearly 8 percent of Americans who served, consider these fulfilling ways to contribute:
Cook a homemade meal in your Everything's Included® kitchen for a veteran or a group of them, or treat them to dinner at one of your favorite eateries nearby
Write letters or start up an email correspondence with veterans, as well as active-duty personnel overseas—also a great way to engage the kids
Organize a BBQ and invite your local heroes to enjoy your community's resort-style amenities, such as the swimming pools, clubhouses, parks and playgrounds. At Phillips Creek Ranch, with new homes for sale in Frisco, TX, for instance, take advantage of new amenities coming soon, including a fishing pier and a dog park.
Speaking of man's and woman's and children's best friend, you can become a trainer for DFW Canines for Veterans or support Veterans Assistance Dogs.
Of course, in the land of cowboys, don't forget horses. Hooves for Heroes saddles up the therapeutic power of horses and provides services at no cost to veterans and active-duty personnel. Lennar communities closest to Dallas include coming soon community, Prairie Creek and Skyline Estates Watermill, which offers new homes for sale in Hutchins, TX.
Overland Grove, with new homes for sale in Forney, TX, and Chamberlain Crossing, offering new homes for sale in Fate, TX, are within just 40 miles of the VA North Texas Health Care System. What an incredible place to give your time to those willing to give their lives.
And, most importantly, celebrate those closest to you. If you or a loved one, a friend or a family member is a veteran needing assistance, TexVet is a state website full of resources.
With our deepest gratitude, we salute our veterans and their families. For more ideas about how to reach out to vets, visit this website and this one, and for more information about Lennar and our new homes for sale in Fort Worth, TX, and elsewhere, contact Lennar's Dallas-Fort Worth Internet New Home team at (866) 314-4477 and visit our website.
There's nothing more welcoming than an elegantly decorated home during the holidays. This year it's all about natural touches and outdoor inspiration over the gilded and gaudy. Below is our guide to wholesome holiday decor:
Bring Nature In – When it comes to aligning your home with the season – let nature be your guide. Forage forests near your house for festive fauna to decorate with such as birch branches, red berries, pine cones, autumn-colored leaves, pine, pampas grass, and twigs. Get creative with ribbon and twine and arrange your findings on your mantlepiece, bookshelves, or as a centerpiece. This organic approach to holiday decor will give your home a more rustic and friendly feel. Plus – it's a great excuse to get the family together for a hike!
Switch Out Your Candles – Nothing invokes the halcyon holiday memories of our childhoods quite like smell. Filling your home with gingerbread cookie, apple pie, and cinnamon scented candles will create a warm glow in both your heart and your home.
Cozy Knits – Prepare your home for hibernation by swapping your summertime linens for comfortable wool knit throws and blankets, flannel sheets, chunky knits, and cashmere. Draping a chunky knit on your sofa will instantly evince holiday vibes, especially if you opt for a seasonal colored fabric. This simple update will bring warmth to both your home and your family.
Prepare Your Fireplace – There's something nostalgic about a wood-burning fireplace and the crackle of a splitting log – especially around the holidays. If you have a fireplace in your home or a chiminea in your backyard, ensure it's prepared to be the focal point of cozy evenings by gathering wood logs and kindling and opening the flue. Strategically stacked wood can even act as a design element in your home and make a rustic impact.
Rugs & Runners – Getting out of bed on a cold winter morning can be a struggle when you're cozily sandwiched between warm flannel sheets. Make the first movements of the day pleasant by welcoming your toes with a fluffy landing. Place rugs and runners in high-traffic spaces to add cozy winter vibes to your home's decor – festive AND functional.
DIY Crafts – If you're feeling extra creative this holiday season, there are endless DIY holiday crafts you can do with your friends and family. Not only is it an excellent bonding activity, but it's a clever way to stay busy when the temperatures drop, and the sun sets earlier. Here are a few cheerful decorations you can make yourself:
Red Berry Wreath – Source: Good Housekeeping – This winterberry wreath will look fabulous through fall to winter and only requires winterberry branches, a wire-frame, and a hot glue gun.
Acorn Vase Filler – Source: Life at Clover Hill – Enlist the help of your little ones to collect acorns from around your home then follow these simple steps to drying them for crafting. This vase filler is a simple way to bring nature inside.
Burlap Garland – Source: The Typical Mom – Burlap garlands will transition well through Thanksgiving to Christmas. It's an organic texture true to the season and a fabulous farmhouse touch even Joanna Gaines would approve of.