Right now is the perfect opportunity for home shoppers to make this holiday season a memorable one, with quick move-in homes available throughout the Denver metro area that will have families moved in by the year-end holidays. There's no better way to embrace time spent with loved ones and the coming of a new year than in a brand-new Lennar home. Start your journey home today and take advantage of historically low* interest rates and the variety of communities and new home designs to choose from.
"What better gift can you give your family than the chance to enjoy the holiday season in their dream home that's completely brand new?" said Carrie Castilian, Director of Marketing for Lennar Colorado. "Explore a wide range of floorplan options and styles that meet the needs of a variety of lifestyles, plus come with an array of Everything's Included® features at no extra cost. Don't let more time pass you by – make the move today!"
From Castle Rock all the way up to Fort Collins and throughout the Denver Metro Area, Lennar builds sophisticated communities in all the cities and neighborhoods you want to live. And for families at every stage of life, too. Whether you're looking to enter the housing market, an active adult looking for a sophisticated 55+ community that's tailored to your palate or you're somewhere in between, Lennar has something for every distinctive lifestyle.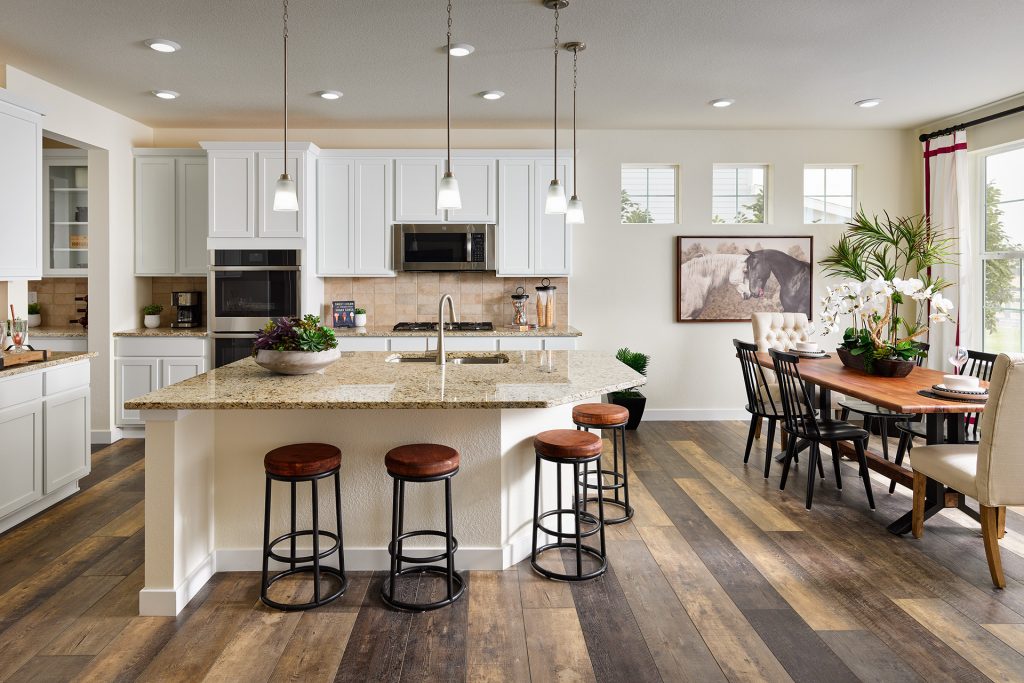 New Lennar homes in Colorado showcase open living areas and upscale kitchens that will inspire you to entertain more, extensive master suites with luxurious bathrooms that'll serve as your personal retreat, outdoor living spaces to take the party outside and versatile bonus rooms per plan.
Additionally, with the rise of multigenerational living across Colorado, select communities feature Lennar's unique Next Gen® – The Home Within A Home® design. The design provides a home with an attached private suite that is ideal for doubling up, a home office, learning area for the kids, home gym or anything your lifestyle requires.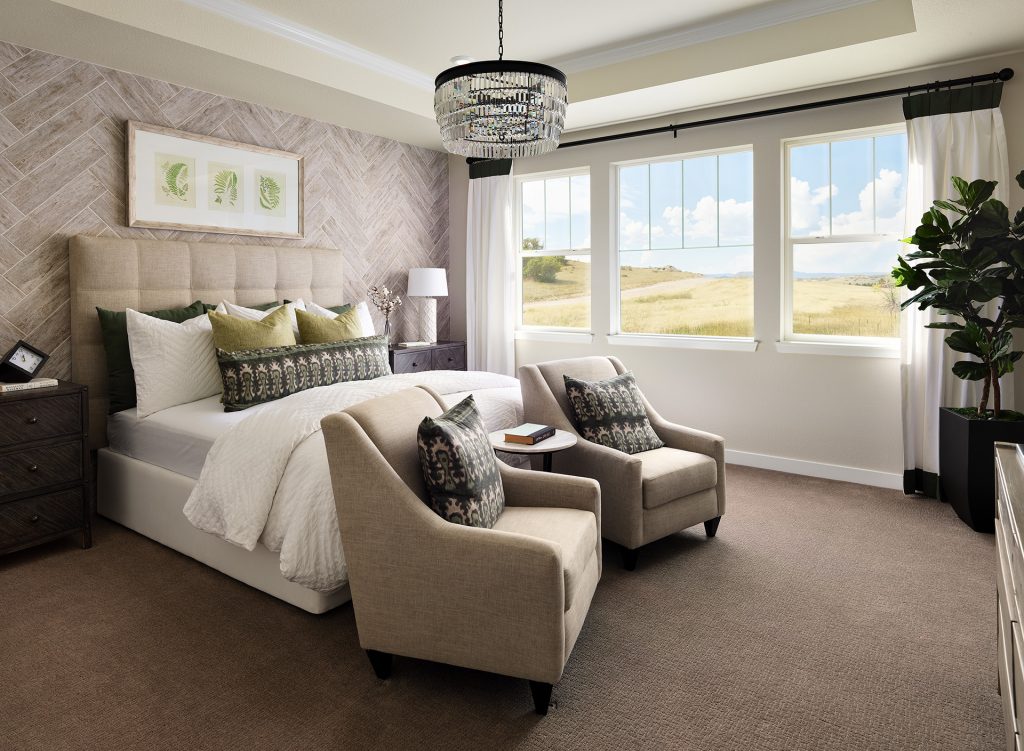 Home shoppers will also experience a more seamless buying experience with Lennar's signature Everything's Included® program, which incorporates the new home features and upgrades you want in every new home as standard. Enjoy stainless steel appliances, granite countertops, full unfinished basements (per plan), air conditioning and so much more—all at no extra cost.
With an abundance of outdoor activities, beautiful weather, exciting nightlife, taste bud tantalizing restaurants, great shopping and world-class attractions, Colorado is an exceptional place to call home, so find your place!
To start your new home search or for more information, please visit www.Lennar.com/Colorado or call 303-900-3761.
DISCLOSURE:
* This statement is based on currently available information from https://www.freddiemac.com/pmms/, current market conditions and should never be relied upon. Market rates are based on market trends and other factors that can cause predictive statements to differ materially. This statement is no guarantee of the present or future market conditions and market values.
Lennar sets itself apart as one of the nation's leading builders with its Everything's Included® approach to homebuilding. Providing all the innovative features you want at the best possible value, Lennar has reimagined the homebuying experience to make it simpler than ever!
Connectivity
Having reliable internet within our homes is more important now than ever before, and Lennar's Wi-Fi CERTIFIEDTM Home Design offers top name brand devices on select homes to keep your family connected.
Efficiency
Having built-in and energy-conscious features enhances the quality of your home. Not only that, it may decrease your monthly utility bills and could also help reduce your carbon footprint. Lennar's energy-conscious features can help save you money in addition to helping the environment.
Flexibility
With more families spending time at home, Lennar offers unique new floor plans with included flex spaces and home offices, so your family can enjoy more space and privacy. These innovative new designs provide comfort and efficiency, with unique spaces inspired by the way you live today.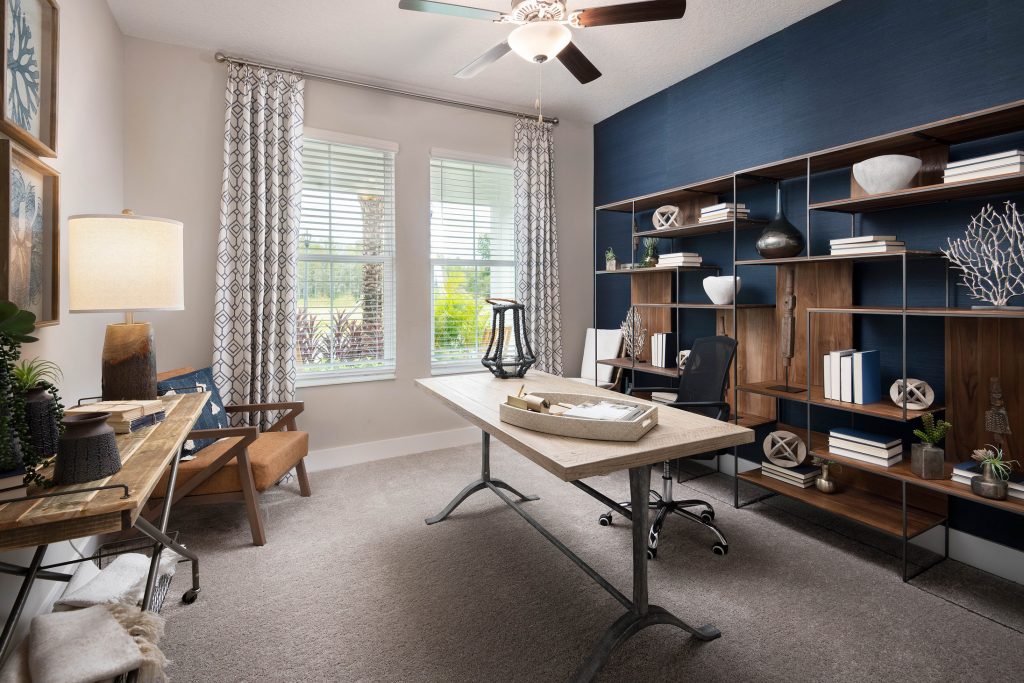 Style
Lennar offers a variety of design packages with unique features and finishes, including many with optional upgrades. These modern design styles are carefully considered and come at no additional cost to you, unlike many other builders' expensive designer experiences. From top brands like GE® to modern Moen® bath fixtures, Lennar homes offer sophisticated and timeless designs.
Simplicity
Whether you're switching from renting to owning or needing a larger home for a growing family, Lennar helps you through every step of your homebuying journey. Lennar supports your home purchase with a wide range of subsidiary services and affiliated mortgage and titles companies in order to make your move as seamless as possible.
Lennar has reimagined the homebuying experience with its Everything's Included® approach, making it easier than ever to transition into your new home. With energy-efficient designs, thoughtfully considered designs, incredible value and instant connectivity, Lennar delivers a simplified homeownership experience. For more information on Lennar's Everything's Included® program, be sure to 'like' Lennar on Facebook.
Homeownership, especially for first-time buyers, is considered one of the most substantial investments of a lifetime, along with starting a family … in a new home. And right now, there's never been a better time to buy a new Lennar home in the Metroplex.
With more than 50 communities with new homes for sale across Dallas-Fort Worth, Lennar offers something for everyone, with floorplans and designs in ideal settings, all priced at unheard-of values. Those factors reduce prospective homebuyers' concerns even more.
Purchasing a new home requires tons of preparation. Among the first of those, of course, is money. What is your homebuying power, your financial resources? What is your credit score? How much can you borrow to finance the mortgage on a new home?
Lennar's Eagle Home Mortgage can help answer. The company's mortgage-rate calculator even shows what you can afford. Better yet, current mortgage interest rates are among the lowest in recent memory. with Dallas-area levels hovering around 3%. Because Texas levies no personal income tax, you wind up saving that much more for a new Lennar home.
That's not all. Everything's Included® in Lennar's new homes, with upgraded features other homebuilders consider add-ons, adding on costs and piling on homebuying stress.

Some of those upgrades include Lennar's Connected Home Design, along with top-shelf features in kitchens and baths. Not only does Lennar include everything in new homes, but Lennar's communities typically offer amenities that, if you think about it, all but obliterate the rest of those anxieties built into a new-home purchase.
Take a look, for instance, at Stoney Creek, with new homes for sale in Sunnyvale, TX and a breathtaking model home, too. Stoney Creek's amenities include a resort-style pool with a clubhouse, state of the art fitness center, a catch and release pond, playground, park, greenbelt, and trails.
Likewise, Copper Creek-Brookstone, a perfectly situated Lennar community with new homes for sale in Fort Worth, TX, boasts a resort-style pool with a wading area, a splash park, sport court, a playground and winding trails.
Naturally, emotions play a major role in purchasing a new home. Lennar can help with that, too. Nearly a half-dozen Lennar communities are coming soon to Dallas-Fort Worth, including Honey Creek, with new homes for sale in McKinney, TX. One look at a new home in such a highly desirable setting will set your mind and heart at ease.
To learn more about the stress-free experience in purchasing a new Lennar home, call the Dallas-Fort Worth Internet New Home Sales Consultants at (866) 314-4477, or take a virtual tour now.
Market rates are based on market trends and other factors that can cause predictive statements to differ materially. This statement is no guarantee of the present or future market conditions and market values. Before making a decision to purchase based in whole or in part on tax treatment or tax benefits, customer should consult a qualified tax advisor. Lennar makes no guarantee of present or future market conditions. Forecasts, projections and other predictive statements should never be relied upon. You should consult your own accounting, legal and tax advisors to evaluate the risks, consequences and suitability of any real estate transaction.