Memorial Day is right around the corner – a time to honor those who have served our country and the unofficial start of summer! With the weather warming up, brighter days ahead and a three-day weekend, it's the perfect time to kickstart the new season. For some inspiration, we've put together a list of activities you can do with friends and family.
Honor veterans
From donating to a veteran's organization, sending a care package to a veteran you know (or don't), shopping at veteran-owned businesses, offering a moment of silence, or simply posting a special message on social media, there are many easy and creative ways you can honor all who have served.
National Memorial Day Concert
Gather around the television and tune in to the annual National Memorial Day Concert which airs on Sunday, May 29, 2022 at 8:00 p.m. EST on PBS and live online. This anticipated event offers family-friendly entertainment while honoring the service and sacrifices of our veterans.
Grill & chill
Round up loved ones and host a BBQ. Head to the store early and stock up on meats, fish, veggies and desserts. It might be a long day of fun under the sun, so be sure to grab some essentials, too, like sunscreen, sunglasses, blankets for when the sun goes down, plenty of water and ice. Take the party up a notch and create patriotic crafts. Take inspiration from the flag – incorporate red, white, blue, stars and stripes into your décor!
Embrace nature
Life seems to be speeding up again, but Memorial Day Weekend is an ideal way to slow down, get away from your computer and appreciate nature. Visit a National Park, go hiking, or just take a walk through the neighborhood with furry friends – get out and appreciate your surroundings.
Score some great deals
On the hunt for a bigger TV, new furniture, or a fresh wardrobe? Score something you've been eyeing at a great price with many stores hosting incredible Memorial Day savings. Take a trip to the mall and get something you've been putting off for too long – just be sure to get there early as many will do the same.
Start your new home search
Select communities are open on Memorial Day for self-guided tours, which you can book online at a time that works for your schedule. You can also begin your new home search online with floorplans and virtual tours available 24/7. Start your search at www.lennar.com.
No matter how you spend Memorial Day weekend, be sure to pause and honor our military and first responders while celebrating the freedoms they've fought so tirelessly to protect.
Following the successful opening of the Legacy Heights community in Salem, Lennar is excited to bring an additional three communities of new single-family homes to the Willamette Valley: The Reserve in Junction City grand opening June 11th, Henshaw Farm in Albany anticipated to open early July and Wachter Meadows in Mt. Angel slated to open late July. With models set to open this summer and the interest list growing quickly for all three communities, now is the time to join and be one of the first to know as pricing, model opening dates and phase releases become available!
"The Willamette Valley has become a desirable place to live because it's got that perfect balance, it's full of rural countryside charm yet within proximity to thriving amenities," said Kelli Cunningham, Director of Sales & Marketing for Lennar Portland. "With three new communities and an array of new home designs to choose from, every type of home shopper will be able to find a home that meets their distinctive needs and lifestyle."
The VIP List is growing quickly for The Reserve. Get pre-qualified now with our affiliate, Lennar Mortgage, or another qualified institutional lender.* Getting pre-qualified is an important first step toward reserving your new home and establishing a priority position to purchase during the first sales release. That prequalification status puts you on a VIP list with an opportunity to tour and reserve homesites before an official opening. The Reserve VIP List closes June 3rd. This community offers eight single- and two-story plans ranging from approximately 1,659 to 2,341 square footage of living space. Residents will enjoy an onsite pocket park, while the nearby area is host to ample wineries, museums, restaurants, and boutique shops.
Henshaw Farm offers new homes for sale in Albany, a city frequently referred to as "The Gem of the Willamette Valley," thanks to its 30+ parks and trails, a senior center, and many cultural events throughout the year like the highly anticipated Northwest Art & Air Festival.
Set in the countryside just south of downtown Albany between 99E and I-5, Henshaw Farm features a wide variety of home plans that appeal to families at any stage of life, from first-time homebuyers and growing families to retirees and multigenerational households.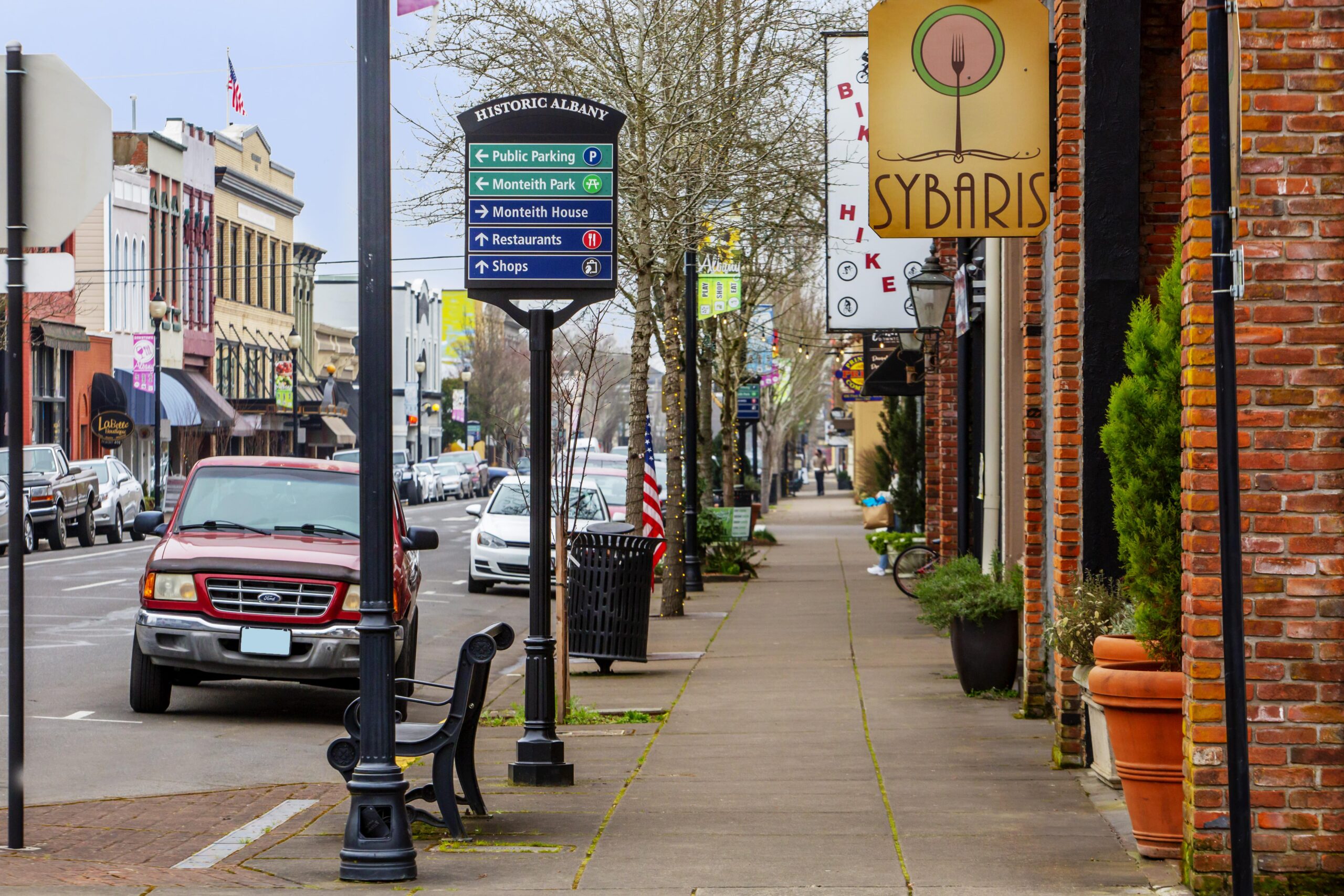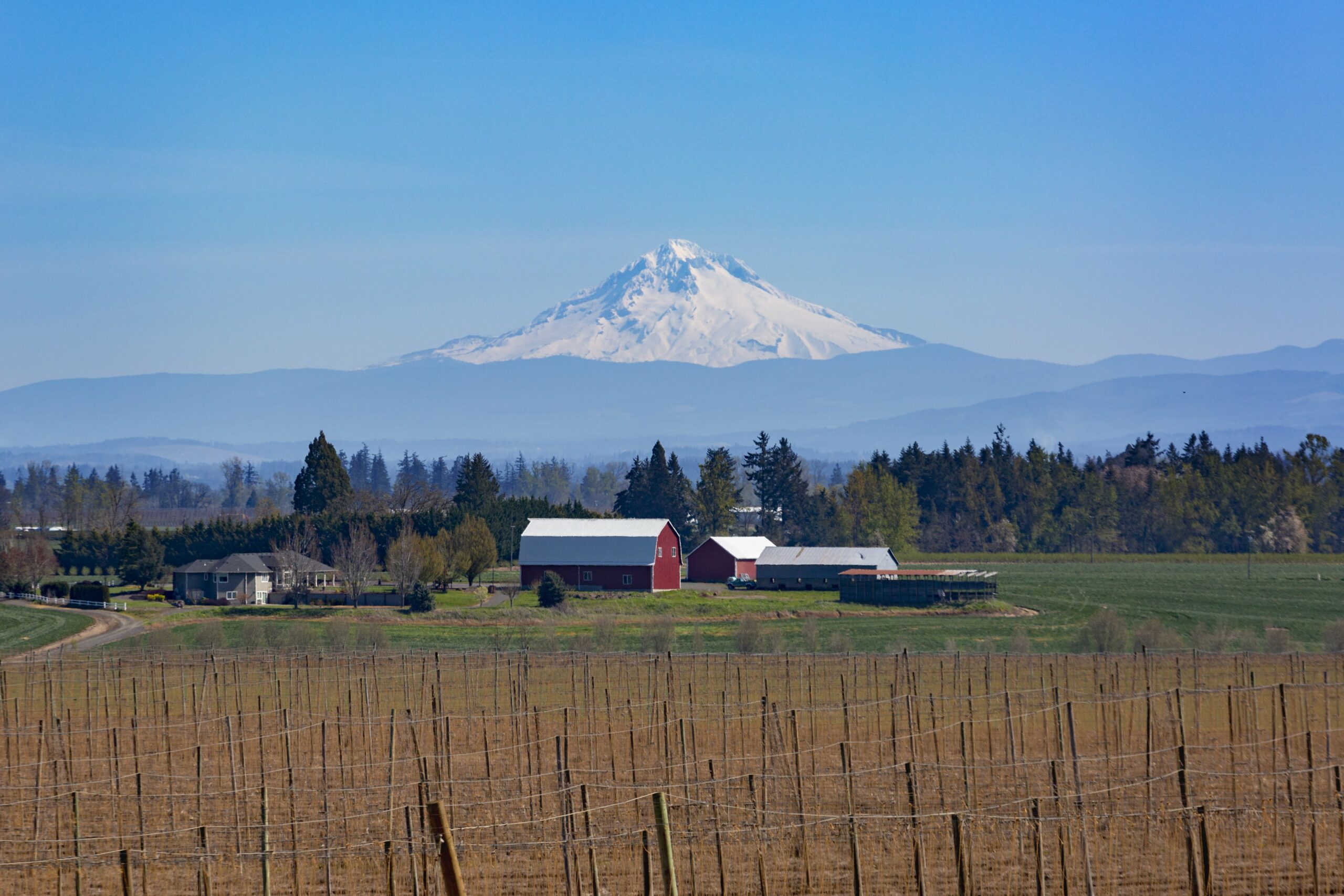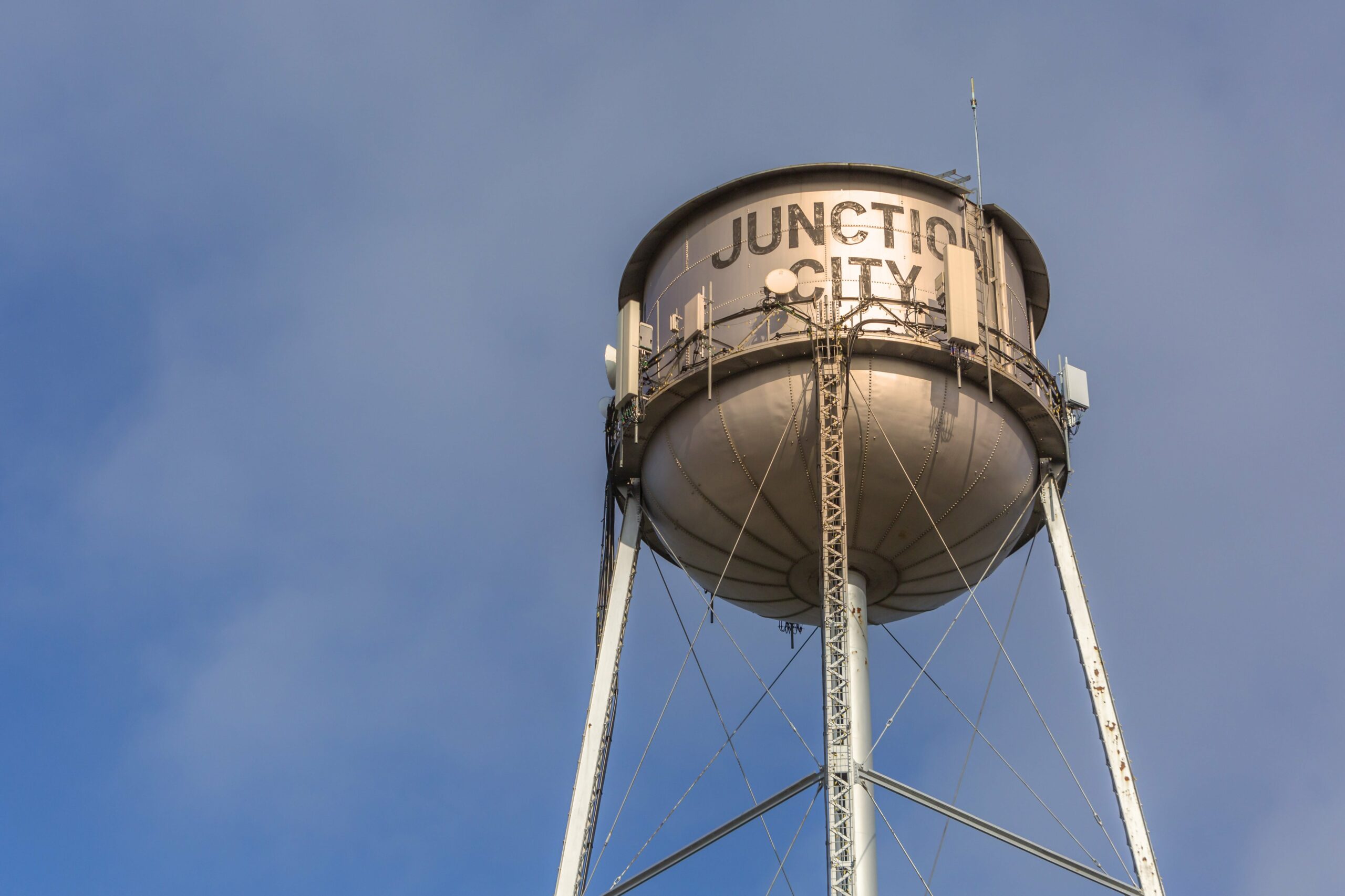 Nestled among the rolling hills along Oregon's Scenic Silver Falls Tour Route on Highway 214, Wachter Meadows offers new single-family homes for sale in Albany, OR. Residents enjoy small-town living in the countryside, but are still close to great amenities, historic sites, and schools in the Mt. Angel School District. Mt. Angel is home to the largest Oktoberfest celebration in the Pacific Northwest, and to the largest glockenspiel in the United States.
Every community will offer plans designed for modern living: open living areas ideal for entertaining, spacious kitchens for busy cooks, sophisticated owner's suites and more. Select plans also offer flexible bonus rooms you can transform into anything you want or need, from the ultimate home office to a study area for students and beyond.
Every new home by Lennar also features their signature Everything's Included® program, which provides desirable home upgrades and appointments at no extra cost. Luxury countertops, designer-selected cabinetry, home automation, wifi designs with no dead spots and much more are all included in the price of the home.
For more information on these new homes, visit www.LennarPortland.com.
*There is no guarantee that participation in the VIP Program will result in priority over other buyers who do not comply with the foregoing requirements. Joining the VIP Program does not guarantee ability to for buyer to purchase a home and is not a commitment for a purchase opportunity for an available home. Lennar reserves the right to change or withdraw the VIP Program without notice. Requesting a loan prequalification and making a loan application do not constitute a loan approval or otherwise indicate that a consumer has or will qualify for a loan from Lennar Mortgage or any other lender. Prequalifying with Lennar Mortgage is voluntary and is not required in order to obtain a loan from Lennar Mortgage and/or purchase a home from Lennar Corporation or any of its affiliated homebuilders. Prequalification does not (a) constitute a loan approval or indicate that you have or will qualify for a loan from Lennar Mortgage or any other lender; or (b) guarantee you will qualify to purchase a Lennar home. Lennar Mortgage is seller's affiliate lender, but use of Lennar Mortgage not required to purchase a home (See Affiliated Business Arrangement Disclosure). Lennar Mortgage, LLC, NMLS # 1058. Consumer Loan License # CL-1058. 11807 NE 99th Street, Suite 1100, Vancouver, WA 98682, NMLS #1028455.
Features, amenities, floor plans, elevations, and designs vary and are subject to changes or substitution without notice. Items shown are artist's renderings and may contain options that are not standard on all models or not included in the purchase price. Availability may vary. Plans to build out this neighborhood as proposed are subject to change without notice. Sq. ft. is estimated; actual sq. ft. will differ. Please see your New Home Consultant and/or home purchase agreement for actual features designated as an Everything's Included feature. Please contact the school district for the most current information about specific schools. Seller does not represent and cannot guarantee that the community will be serviced by any particular public school/school district or, once serviced by a particular school/school district, that the same school/school district will service the project for any particular period of time. Schools that your children are eligible to attend may change over time. This is not an offer in states where prior registration is required. Void where prohibited by law. Copyright © 2022 Lennar Corporation and Lennar Mortgage, LLC. Lennar, the Lennar logo, Lennar Mortgage and the Lennar Mortgage logo are U.S. registered service marks or service marks of Lennar Corporation and/or its subsidiaries. Lennar Sales Corp. Oregon license #201206464. CalAtlantic Homes of Washington, Inc., CALATHW836LR. Lennar Northwest, Inc., CCB #195307, LENNAN1893QG. Heritage Homes NW LLC, CCB #188886. Date 05/22

Welcome to the Watermark Discovery Collection! Located in Lino Lakes, a Northeastern suburb of the Twin Cities that allows easy access to surrounding cities via I-35 E. This city has a population of roughly 23,349 as of 2022 and continues to grow larger. The Watermark Community is near great shopping destinations, fun local restaurants, The Rice Creek Chain of Lakes Park Reserve, and the Chomonix Golf Course. The city of Lino Lakes is a part of the Centennial Lakes School District, which offers schooling for ages K-12.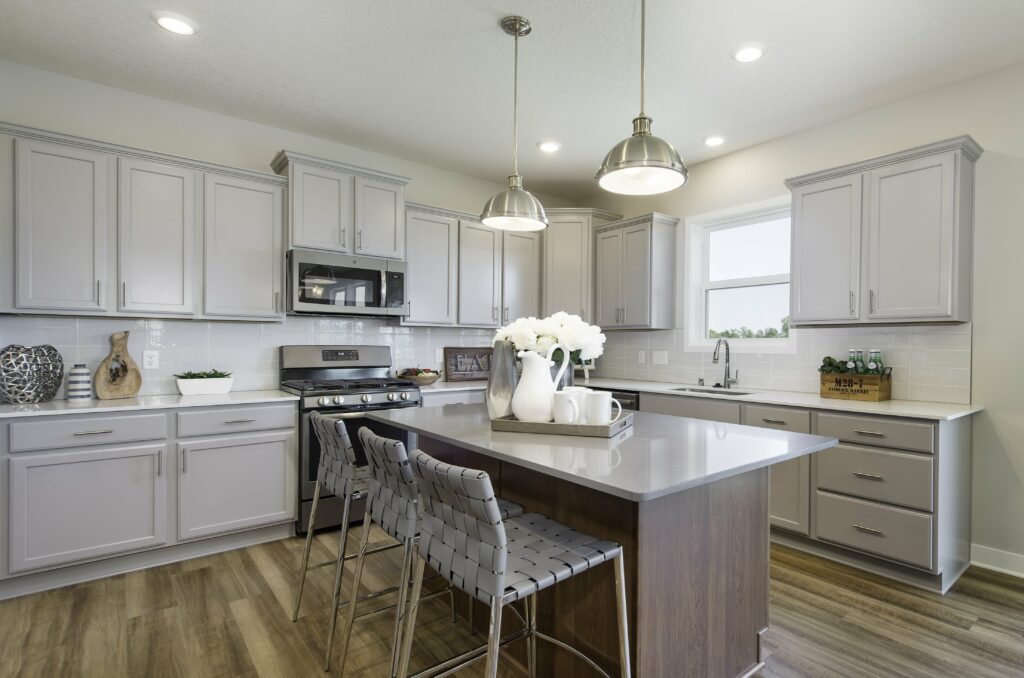 The homes in our Discovery Collection are single-family homes that range from 1,570 square feet to 2,600+ square feet. These homes include two to four bedrooms and two to three bathrooms depending on the plan chosen. The plans offered in this collection are Barcelona, Brighton, Buckingham, Vanderbilt, and Lewis.
Each home has luxury features included, such as a Ring Video Doorbell, the eero Pro Mesh Wifi, Schlage Locks and more. The layout of each home varies slightly, but all homes have a beautiful open-concept layout with a great room, large kitchen space, and plenty of storage to keep all your belongings. The Barcelona, Brighton, and Buckingham are laid out on one level, with an unfinished basement. While the Vanderbilt and Lewis have two-stories and an unfinished basement.
The collection is association maintained year-round. This means homeowners can enjoy a relaxing lifestyle, as lawn maintenance and snow removal are taken care of for you. Plus, Watermark offers amenities such as a clubhouse, playground, Basketball court, Pickle Ball court, and walking trails. Enjoy these perks when you become a homeowner at Watermark! To learn more about the Watermark Community, call our Internet Sales team today at (952)-373-0485 or visit our website.