What to Expect on Closing Day
Knowing what to expect on closing day will give you peace-of-mind and help you avoid any delays.
Closing on your new home is one of the most exciting parts of the homebuying process. Before you know it, you'll receive the keys and be well on your way to settling into your new dream home. Several weeks before your closing, your Home Loan Advisor will contact you to lock the interest rate on your mortgage. At this time, you will also need to arrange for homeowners insurance coverage before you close on your home, and provide a copy of your policy or your agent's contact information. At the closing, you will review and sign all of the required documents with the closing agent. After you have signed the loan documents, they will be recorded and you will officially become a homeowner.
What to bring to closing:
Certified funds:
One of the most important things that you must bring is a cashier's check in the amount of the funds needed to close the loan. Your closing agent will provide you with instructions and the final amount of funds needed for closing.
Identification:
You are required to bring your driver's license, passport or other government issued photo identification to closing.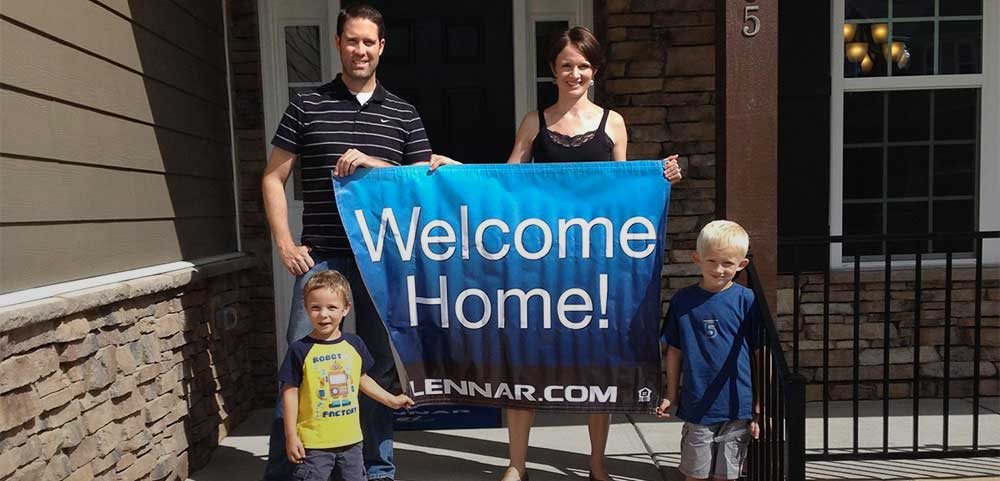 Lennar Title
Part of the Lennar family, Lennar Title brings a strong measure of support and efficiency to the closing process, by working with Lennar and in-house mortgage companies to complete your closing documents. Lennar Title is committed to guiding you through every step toward closing on your new home.

Visit Lennar Title for more information.
Learn more:
Escrow explained
10 tips for moving in
Choosing an interstate moving company