Refresh your home for the spring time, and get started on your cleaning checklist. These tips can help you get through the cleaning process and leave both you and your home feeling refreshed this season!
Download apps to help you declutter.
There are many apps available to download that can help you stay on top of chores and "to-dos" in your home. They will keep you on track and give you that extra push you've been needing to clean out the garage or the junk drawers you've been desperately avoiding in the kitchen. They can even help inspire you to redecorate any space in your home.
Make a spring cleaning playlist.
We tend to turn to music to give us extra motivation while doing the things that we might not necessarily enjoy doing on daily a basis.
Think about the songs that get you pumped up and put them into a playlist that you can listen to while organizing or cleaning your home. Grab a pair of headphones or a portable speaker and stay motivated through the cleaning process as you listen to your favorite songs.
You may even be surprised on the workout you'll get done while cleaning your home too—a win, win!
Save 15% on all Polk Audio products by creating or logging into your myLennar account. Visit myRewards to receive the discount code.

Think "out with old, in with the new"
While cleaning or decluttering your home might mean having to part with some of your old items, considering it a blessing in disguise!
For every few items that you get rid of or donate, you could reward yourself with a new item, if the budget allows.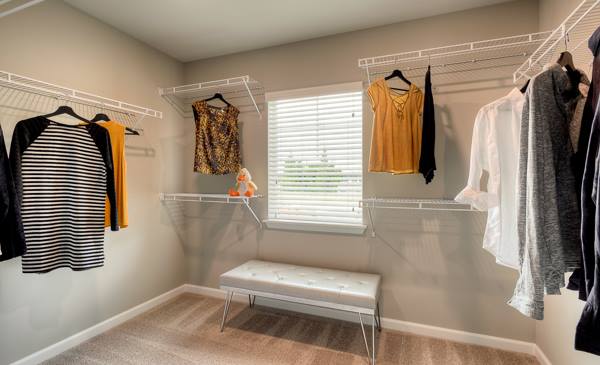 Consider selling gently used items
If you happen to come across some clothes in your closet with the tags still on or items that have been gently used, consider selling them to make some extra money.
There are many ways you can go about selling your items—a garage sale, a secondhand clothing store, or even the many groups available via social media that allow you to sell items in your area. This is a perfect way to clear up some space in your home and make a few extra dollars, which might be the perfect motivation to declutter!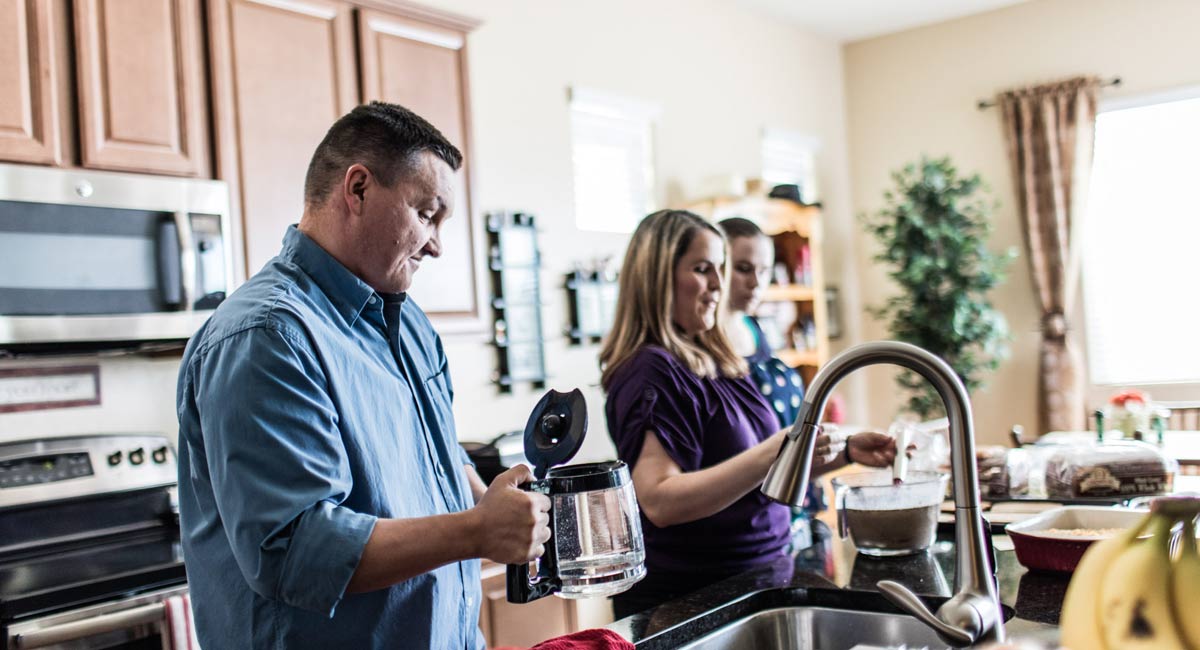 Find a friend or family member to help.
While some people may dislike the idea of having to clean their home, some people surprisingly enjoy the tasks and even find it relaxing. Ask a friend or family member if they would be willing to help you clean your home and in exchange you can take them out to their favorite spot for lunch or offer a small gift you know they will enjoy.
By planning a cleaning date with a friend or family member, you can be pressured to get your to-do list done. With conversation and fun, you can more easily accomplish the tasks around your home!