"The housing market is untouchable for buyers right now."
How many times have we heard this one over the last several years? Enough to make you stop looking? Well, you're not alone. Growing families, young professionals, and empty nesters are all feeling uncertain about going through with buying a new home. But, the reality is, home prices are doing what they typically do – going up.
Owning a property is one of the best investments you can make – it's where you live after all. Your home is where you go to sleep each night and wake up each morning. It's the town where you send your kids to school, where your loved ones come to visit, and for many, it's where you work. Why settle for something that isn't the best when it comes to where you live?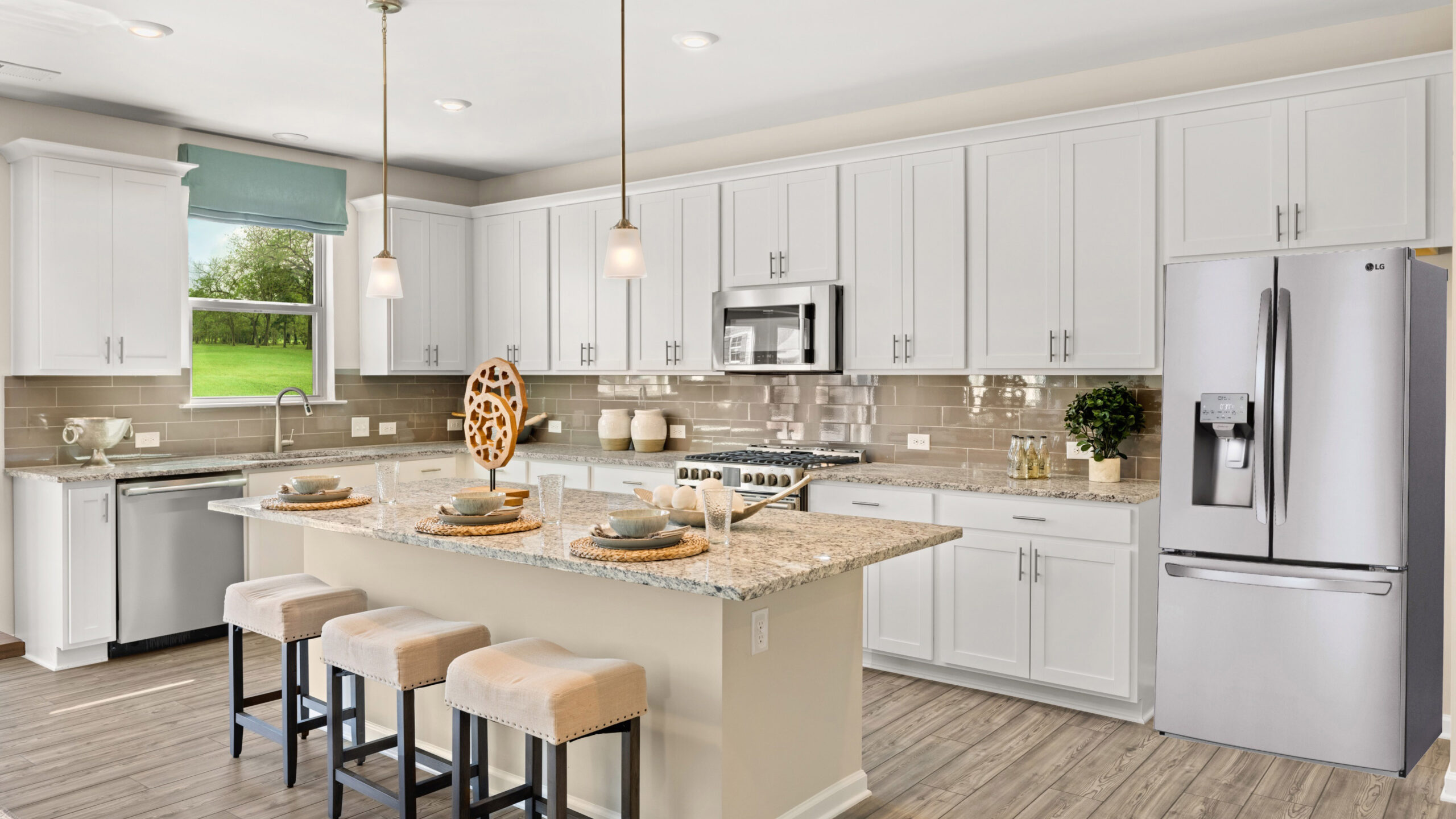 In Lennar's nearly 70 years of business, we've built over one million new homes for families across America. We build in some of the nation's most popular cities, and our communities cater to all lifestyles and family dynamics. Whether you're a first-time or move-up buyer, multigenerational family, or Active Adult – we have the perfect home in the perfect community for you. Here are just some of the many reasons to buy a brand-new home with Lennar:
Old homes come with a lot of baggage, and when you buy an older home, you inherit all of it – the foundation, the strange electrical wiring, the 20-inch stud gaps, and the AC unit that hasn't been serviced in years. Yes, there are inspections, but occasionally not everything gets fixed, especially in the current market. When you buy a new Lennar home – you know exactly what you're getting – the best! Lennar homes must pass several rounds of inspections before we turn over the keys. Even then, with a new home, everything is under warranty.
When you choose Lennar to build your new home – Everything is Included! Yes, you read that right. Lennar has reimagined the home-buying experience by including the most desired home features at no extra cost to you. While features and products vary by neighborhood, this offer can consist of smart home technology like Ring video doorbells, LiftMaster® myQ® Smart Garage Control to modern interior features like upgraded flooring and GE® and Electrolux® kitchen appliances. No upgrades, no hidden costs or fees.
One of the things that truly sets new Lennar homes apart is the community amenities. Communities like Hickory Bluffs in Canton, Stephens Point in Gainesville, Haddonstone in Woodstock all offer resort-style amenities like pools, clubhouses, sports courts, and playgrounds. With all the fun amenities, you'll feel like you're on vacation every day.
If you have a family or plan to have a family, you're going to want and need to live in a great school district. At Lennar, we do the research for you. We build single-family homes in communities near top-rated schools, so your children can get the education you've dreamed of.
Perhaps, one of the best parts about buying a new Lennar home is the customization opportunities. You can customize just about everything, including your floorplan and the number of bedrooms, bathrooms, flooring, fixtures, and more. You can truly create the home of your dreams when you buy a new Lennar home. You'll also receive Lennar's Everything's Included initiative, which means you get upgraded appliances, flooring, and fixtures included in the home's list price. Plus, you're guaranteed to receive top-quality customer service, impeccable craftsmanship, and a quality-built and designed home. Forget the challenging task of finding a reasonably priced, quality builder or managing a new build all on your own. Lennar will manage your project from financing to design to move-in day.
Buying a new home is a wise investment and can be a huge undertaking. Fortunately, with Lennar, it's never been easier. Contact us today!