Most of us are spending more time at home than ever before. We're working from home, homeschooling our children, and spending nights in. Weekends are looking quite a bit different too – no team sports, no entertainment, no get-togethers. And while times are uncertain and the world is changing – flowers continue to bloom.
Spring is all about fresh starts, beautiful blooms, and now, more than ever, home projects.
Remember all those times you looked out into your backyard and thought, "one of these days, I'll plant some flowers or a vegetable garden?"
Well, now is your chance!
Whether you're new to gardening or a seasoned green thumb, we've compiled our list of the top tips & tricks for spring gardening.
1.Out with the old: Before planting anything new – rake out winter's debris. Cut away last season's foliage, rake mulch, weed, and remove any dead branches. Check your fences for mold and warping caused by freezing and thawing. Cut the grass. Prune shrubs. Power-wash pavers and decks to remove mildew and discoloration. Think of this as starting with a blank canvas and spring cleaning your yard.
2. Prepare your soil: Once you have an idea of where you'll put your new flower beds or your fresh flowers, shrubs, or trees, it's time to prepare the soil. When the ground thaws, remove the sod and spread a 4-inch layer of manure or compost over the soil, then work it 10-12 inches down into the soil with a spading fork and rake it.
3. Choose your plants: Some flowers and plants are best planted early in the spring season. Bulbs like daffodils, hyacinths, and tulips are ideally planted as early into the spring season as possible. These bright blooms are sure to add cheeriness to your backyard outlook and maybe even your outlook on life. Cool-season container-grown plants like sweet peas, poppies, and calendula, and vegetables such as some lettuces, parsley, spinach, potatoes, artichokes, and peas, are best planted and transplanted in the early spring. By mid-spring, it's time to start planting hardy annuals like pansies or snapdragons. Spring is also the best season for planting new trees and shrubs. Planting these early will allow them plenty of time to grow new roots before summertime.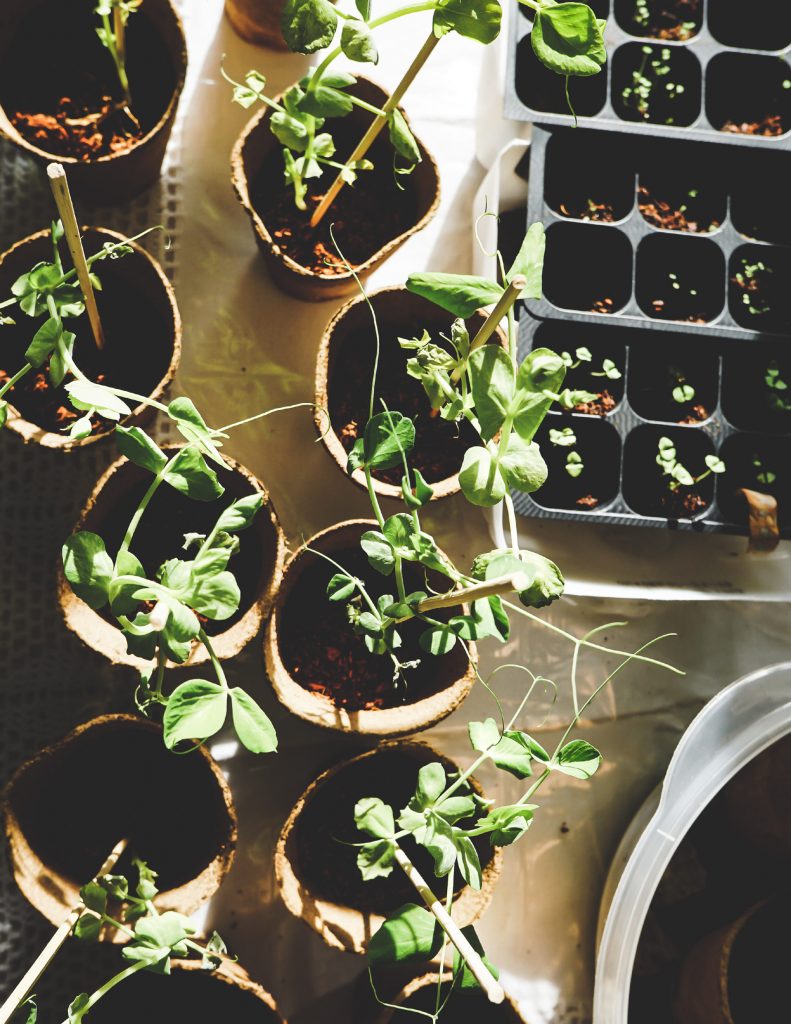 4. Layer your mulch: A fresh layer of mulch around all your flowers and shrubs will help reduce the amount of weeding you need to do later in the season. Mulch helps soil retain moisture and regulate the temperature retains more moisture, and helps moderate the temperature of your soil. To further lessen the number of weeds, you may also layer a weed barrier under the mulch. You can use the bags the mulch came in for free or utilize special weed barrier fabric.
5. Eco-optimize your garden: There are many ways you can have a more sustainable garden this year. Composting, for instance, can divert as much as 30% of household waste from landfills and is a natural alternative to chemical fertilizers. Composting also helps plant growth and health. You can also utilize wall butts to start collecting rainwater and using that to water your plants, yard, and flowers—an environmental and economical alternative to other watering methods.
If you're sitting around at home, wondering what to do and feeling restless – a few hours outside getting your hands dirty and creating something beautiful will not only improve the aesthetic of your home but your mood as well.