2023 is here and with the new calendar year is the opportunity to discover what trends we predict will dominate in interior design. Consider the trends we expect to be hot this year, then, take the trends you like and incorporate them into your own homes to mesh with the items, furniture, and sentimental pieces you already have to create a space that reflects your own unique sense of style.
1. Pops of color
While the all-white trend was big for a while, interior designers are ditching ultra-minimalist aesthetics and stark white kitchens for more color. If you're currently working with an all-white space and you're feeling a desire to add some more life to your home, start to think about where the color will work best in the room. This might be an accent wall, drapery, artwork or a piece of statement furniture. Additionally, textiles are always a simple and effective way to update your space. Add a throw blanket to the back of the couch and a couple of pillows.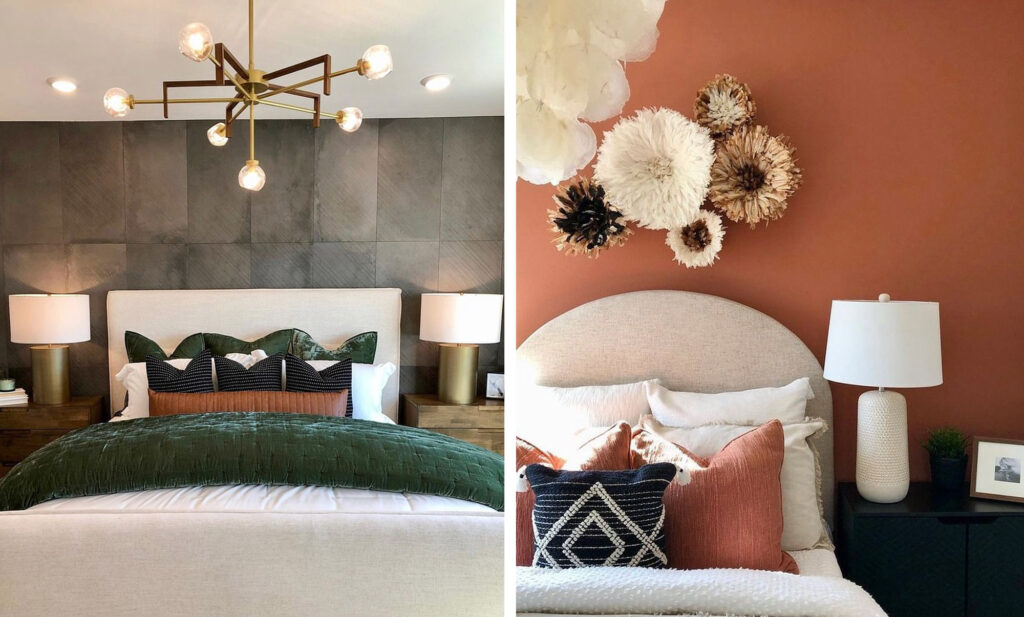 2. Vintage-inspired décor
Vintage-inspired and heirloom pieces always look good in any space – and just because your home is brand-new, doesn't mean you can't partake in this trend. Vintage pieces have always been popular, but in 2023, you'll likely see boho style getting an upgrade. While boho has historically been associated with the young, it's making a comeback in fully grown-up spaces, too. Think unique pieces from your travels, thrifted and second-hand pieces, or antique finds.
3. Fluted and reeded accents
Two different types of ornamental carving and accents that we're expecting to see more of this year are fluting and reeding. These concave or convex ridges and shapes are showing up all over, from furniture legs and wallpaper, to bedside tables, dressers and beyond. The style adds an extra layer of texture to any home in a way that feels sophisticated, but with a modern twist.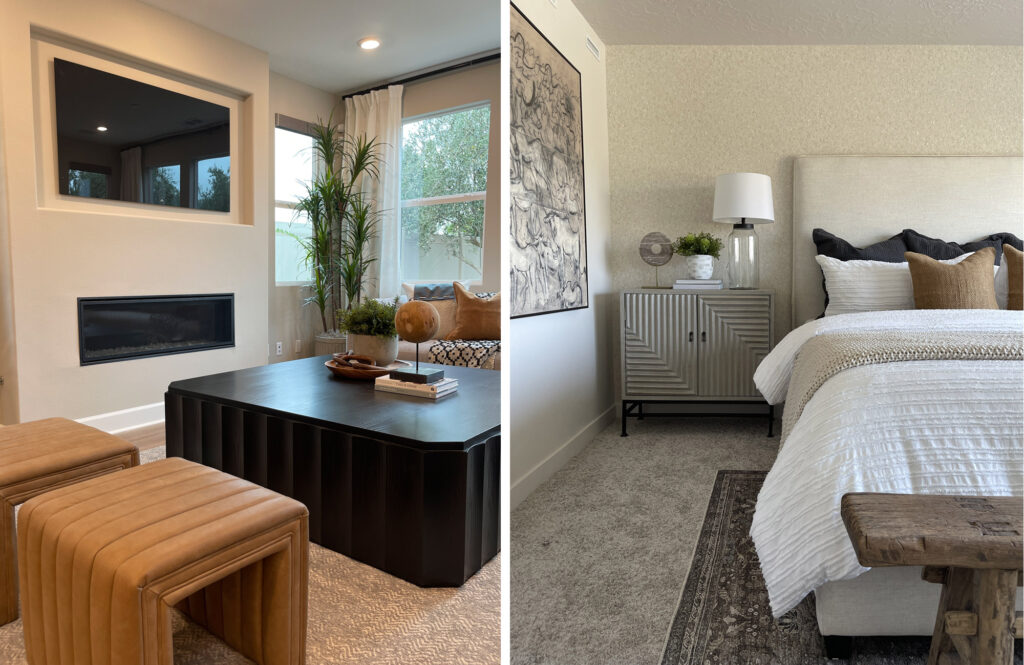 4. Statement walls
In line with the "pop of color" trend, statement walls are becoming more popular for homeowners who want to fill their home with some vibrance this year. Statement walls can be achieved with wallpaper, paint, or even tile. Statement tile is particularly popular in bathrooms and for kitchen backsplashes, providing an opportunity for stunning color that stays glossy and reflects light.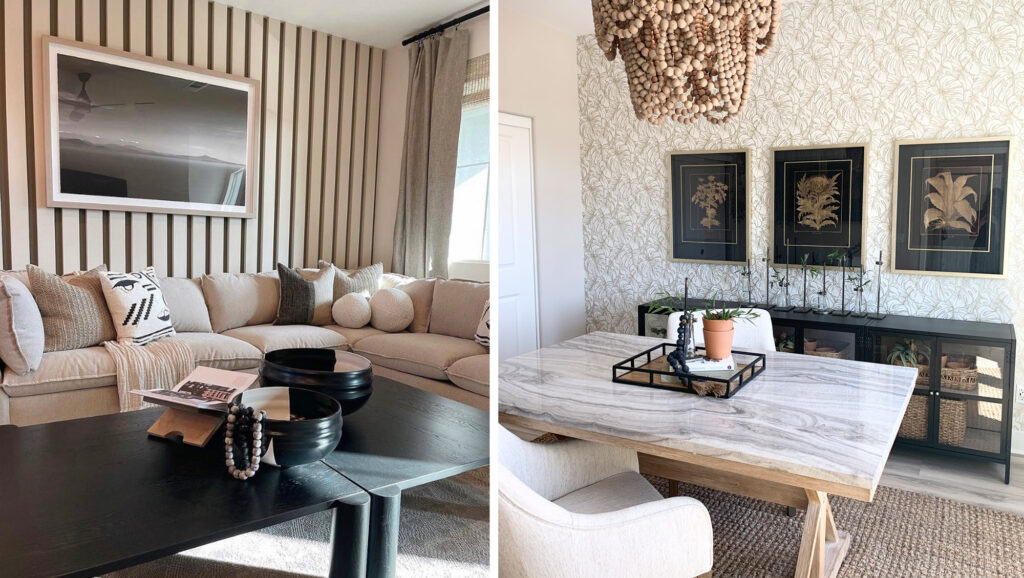 5. Scallops
Curves were very popular in the last year, cropping up as the shape du jour for headboards, paint accents, furniture and more. This year, scalloped edges are taking their place! And it's no surprise that scalloped edges are found in a variety of decor items such as couches, pillows, wallpaper designs, planters, dinnerware and more. Think Art Deco-inspired but with a modern twist!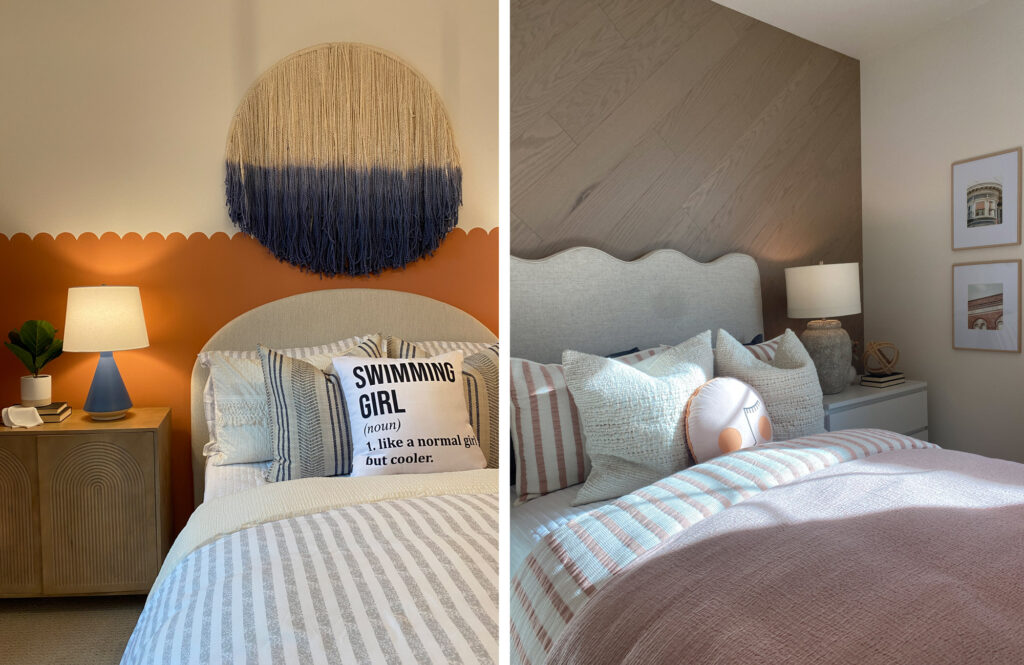 6. Textured art
Textures help create depth and visual interest in a space. For many, this is achieved very simply just by adding throw blankets, pillows and curtains – but if you're looking for somewhere else to incorporate texture, try turning to your artwork. There are plenty of textured art pieces that you can purchase from small businesses and artists on Etsy or other online retailers. But if you enjoy a DIY project, this is a great opportunity to get your creative juices flowing. When you're ready to frame your piece, skip the glass to really let the texture speak.