1. Everything in its place.
Intentional design has become a driving force and a kitchen or bathroom without it just doesn't make the cut with today's new home buyers. There is a huge demand for a cleaner overall look, therefore it's important that everything feels like it has its own place and purpose. Items such as built-in trash receptacles to keep the garbage out of sight, countertop USB outlets, walk-in pantries, pull-out drawers for pots and pans in the kitchen and toiletries in the bathroom – organization and storage are top priorities.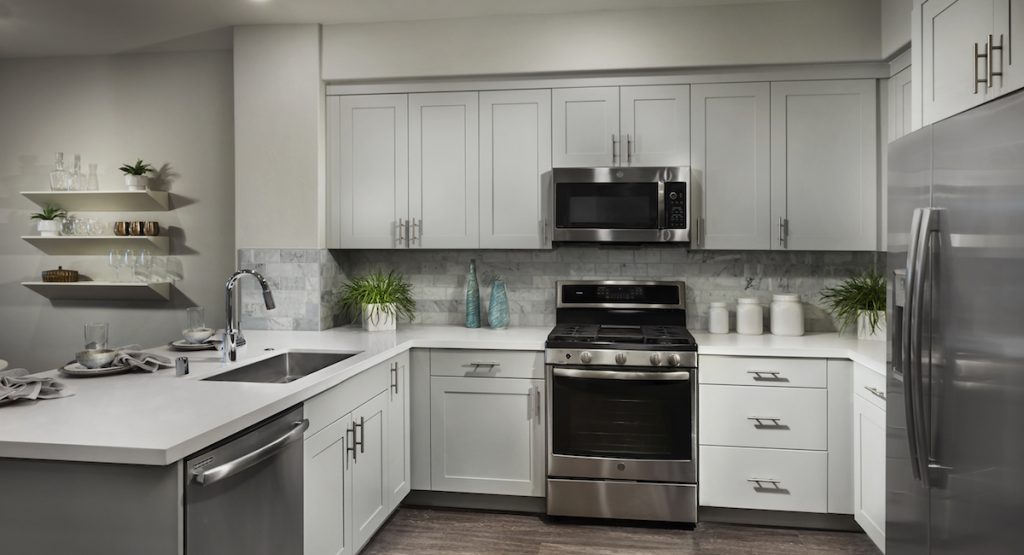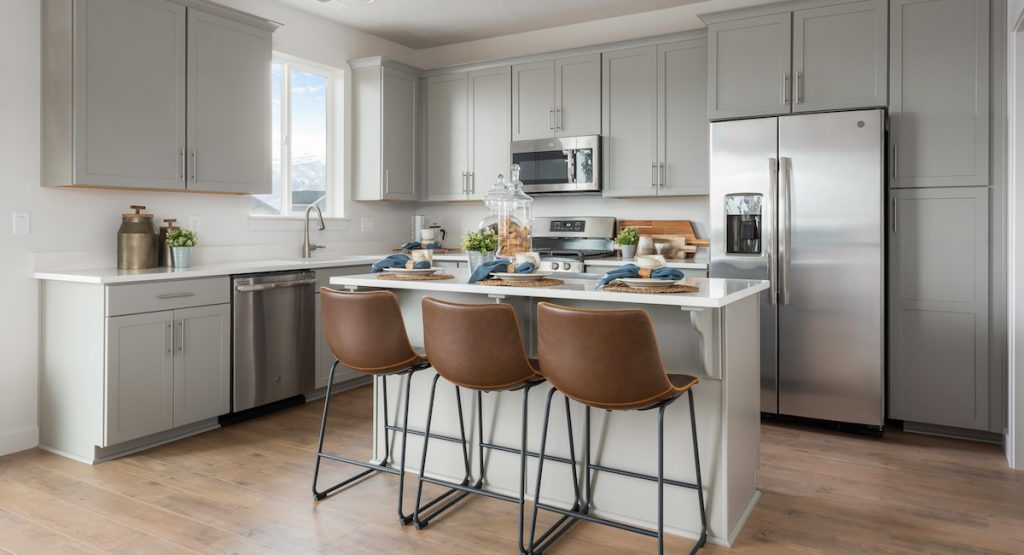 2. Contemporary and clean.
Quartz and light granite countertops along with white or light-colored cabinetry in the kitchen have become increasingly desirable. For designs with darker cabinetry, we've moved toward color options with gray undertones versus the warmer red tones that were popular in the past.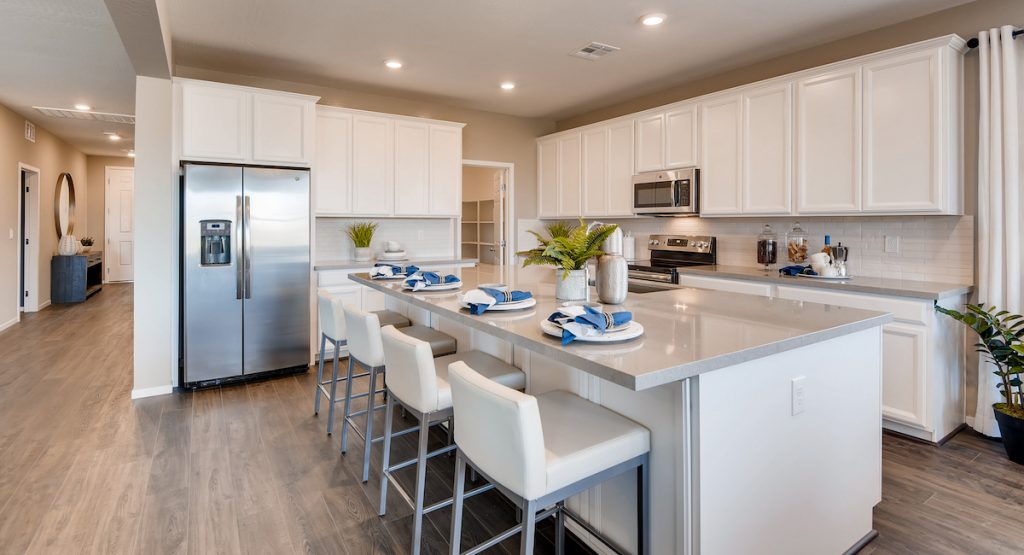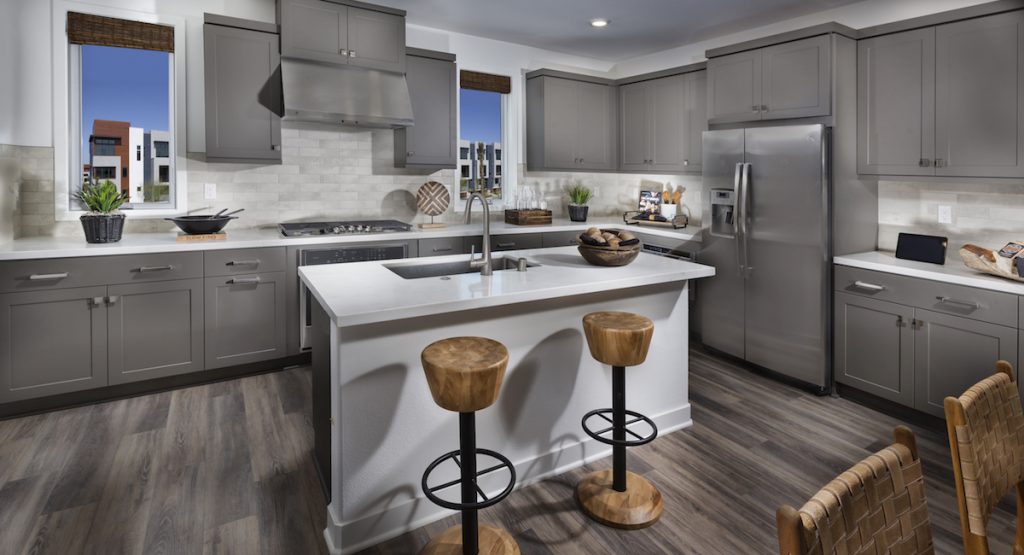 3. Luxury master bathrooms.
In modern designs, master bathrooms are having a moment, especially in high-end markets. We've seen that in larger homes, the master bathroom has increased in size and dual vanities are a must. Homebuyers want luxury details such as larger walk-in showers and oversized standalone soaking tubs versus traditional shower/tub combinations. Additionally, master closets have increased in size and included organizers such as built-in shoe racks have become a hit.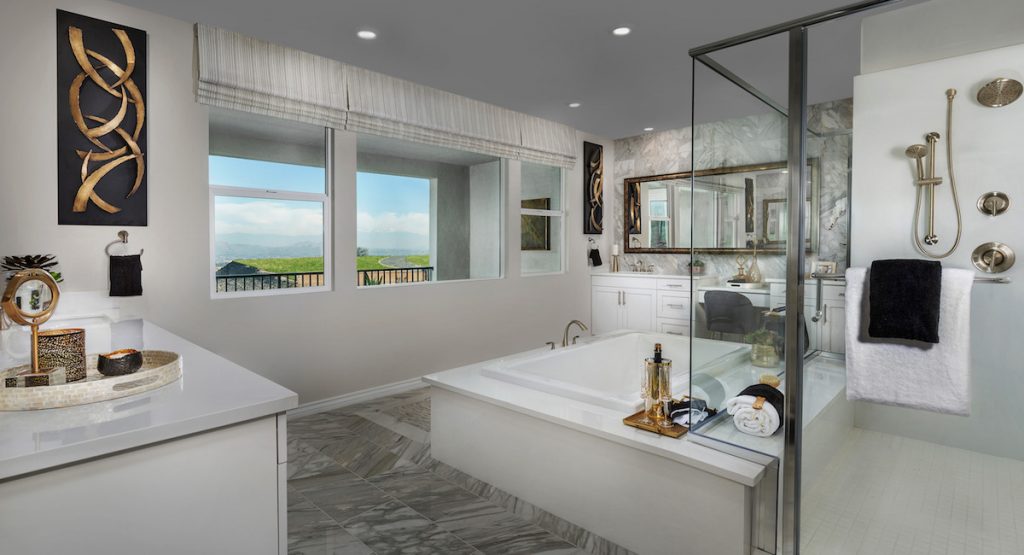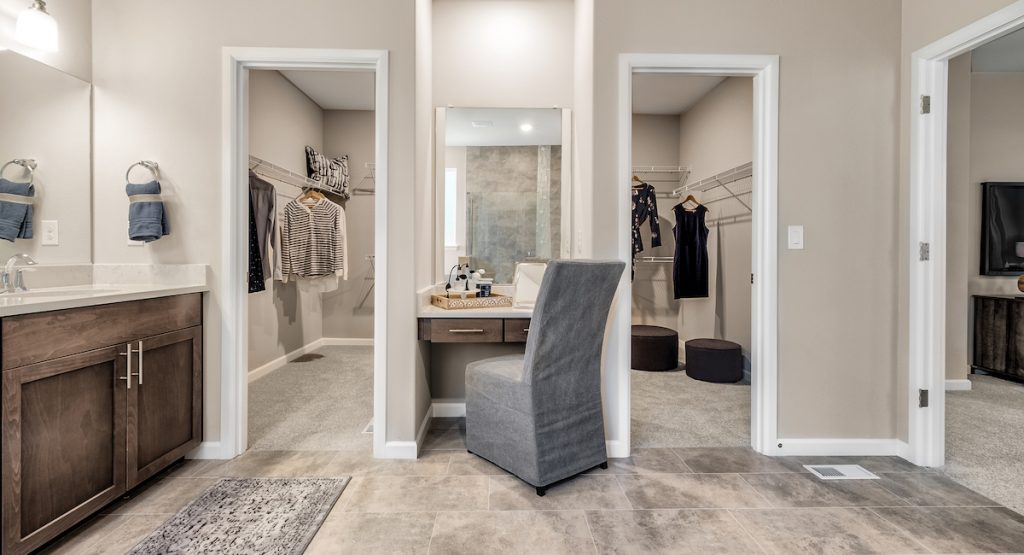 4. Smart home technology.
Today's homebuyers expect their home to be modern in every way, which is why we include a series of integrated home automation products in every new home we build. We are seeing a big trend where the kitchen is used as a main control hub for these features. We set up an Amazon Echo Show or Dot in this space to allow for easy and hands-free monitoring of the front door, management of indoor air temperature, music, movies and so much more.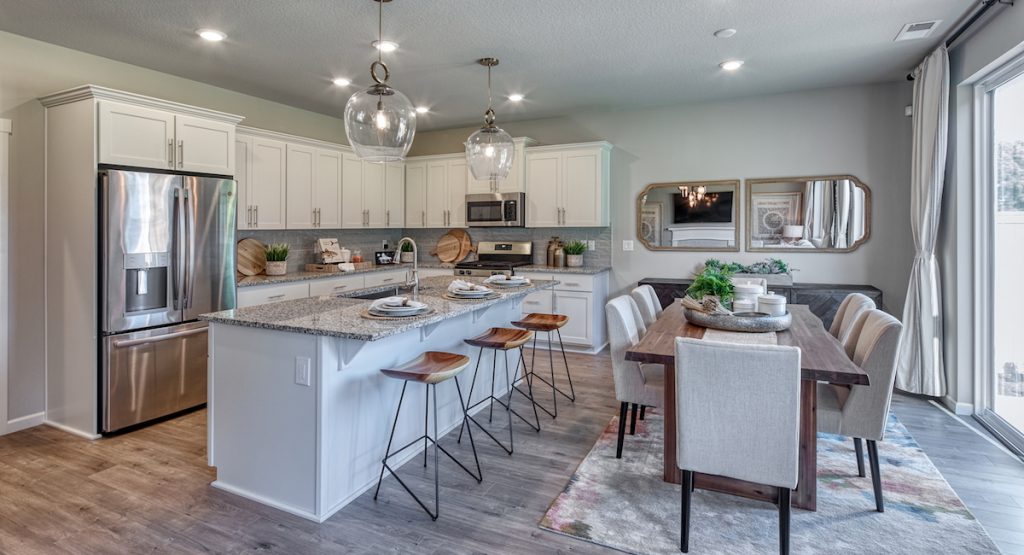 5. Heart of the Home.
Larger kitchen islands, with dual kitchen islands in select larger homes, have become a huge hit. The kitchen is still the heart of the home and a large island allows for family and friends to easily gather around together. Open-concept spaces where the kitchen seamlessly transitions into the dining area, Great Room and outdoors also create the perfect home for those who love to entertain.