FAQs About Home Inspections
Learn more about the value of a home inspection and why it is important to not rush through this step in the home buying process.
If you are currently in the market to buy a new home, it is important to understand the practicality and value of a home inspection. A home inspection offers up a written statement of transparency that discloses the faulty construction, product installment, and system operability of a property, be it old or new. True, a new home is less likely to harbor such issues, but a home inspection should be an imperative step of any home purchase. This article answers the common questions circling home inspections and simultaneously reveals their benefits.
What is a home inspection, and what does it cover?
A home inspection is a non-invasive, visual examination of a real estate property, performed by a licensed home inspector, to assess the condition of the residence. The inspection covers the physical structure of the home – its foundation, floors, walls, ceilings, roof, windows, and doors, as well as its systems – heating, ventilation, and air conditioning (HVAC); plumbing, water, and sewage; and electrical work. Your home inspector may also survey the following:
Attic and insulation
Stairway(s)
Basement
Driveway and walkway
Porch, patio, and/or balcony
Fireplace, chimney, and vents
Carport or garage
Installed kitchen appliances (as outlined in 10. INTERIORS)
To better understand the scope and limitations of an inspector's examination of a property, homebuyers can read the Standards of Practice and Code of Ethics published by the American Society of Home Inspectors (ASHI).
What is NOT covered in a home inspection?
Because the inspector's assessment of a property is largely visual and does not go beyond the surface – they do not disassemble appliances, gut interior walls, dig up the yard, or enter small crawlspaces to analyze those components that are hidden from sight, several articles are overlooked. For example, if you are looking to purchase an older home, say one that was built in the 70s, any concerns about outdated wiring and a possible fire hazard may go unaddressed. There are also certain features of a residential estate that require special licensing prerequisites for an inspector to examine them. The following are not included in a traditional home inspection:
Swimming pool and hot tub
Sprinkler system
Underground pipes
Septic system
Free-standing kitchen and laundry appliances (see 10. INTERIORS)
Smoke and carbon monoxide detectors
Security alarm system
In-wall speakers and stereo system
Television antenna or satellite dish
Should you have any concerns about these elements of the home, you can hire trained professionals with the necessary skills, equipment, and licensing to examine these components in conjunction with your home inspector during the traditional home inspection. An electrician can inspect outdated wiring; a mitigation contractor can test for radon; a foundation engineer can warn you if the home is settling; and a child safety professional can check for risks in and around the home. There are specialized inspectors for nearly every aspect of a residential property, including the detection of plants, animals, toxins, and other contaminants harmful to humans.
Now, if you are looking to purchase a newly-constructed home, a traditional inspection should suffice, backed by warranties from the homebuilder. It is when you look to buy an older home that you may need to hire a couple more professionals, depending on the age and history of the residence. You may want to ask the seller of an older home if they have a current servicing contract or warranty for areas of concern, and together with your realtor find out if those records can be transferred to you as the new homeowner.
Can I perform the home inspection myself?
Inspecting a home takes a well-trained eye. A licensed home inspector has the knowledge and expertise necessary to examine the elements of a home's construction, maintenance, and safety with proper accuracy and efficiency. A qualified inspector knows how the components and systems of a home operate and why they fail. More importantly, a home inspector holds an unbiased position in the buy and sell of a residential property. Most homebuyers cannot waive their emotions and be objective during a self-managed inspection because they hold consumer interest; you need an impartial, third-party member who has the background and hands-on experience to provide you with an honest, accurate report about the condition of the residential estate.
How do I find a home inspector?
If you buy a new Lennar home, your construction manager or Lennar New Home Consultant (NHC) can provide an inspector and help you coordinate a time and date that allows you to be present during the inspection. You can ask for referrals from friends, family, and business associates who you know recently bought a home, or you can use the Find An Inspector search tool on the ASHI website to pull up a list of ASHI Certified inspectors who operate in your surrounding area. Mortgage professionals are another good source for recommendations, as most lenders have requirements for the condition of the property as it relates to the property's value, and these must be satisfied before a loan is handed out.
How much does it cost?
According to HomeAdvisor.com, the average 2017 home inspection costs around $315. Condos and small residences (under 1,000 sq ft.) run as little as $200, while larger properties (over 2,000 sq ft.) fetch $400 or more. There is no standard method for the overall calculation of an inspection fee. Inspectors can charge a flat rate by the square footage of living area or the square footage of area under the roof, or they can impose an hourly rate by the time it takes them to complete the inspection. Newly-constructed homes may take only a couple hours to examine, while older homes require more time (4+ hours) for the inspector to complete a careful analysis of aged components, necessary repairs, and any additions the seller made in recent years. Lastly, if an inspector offers add-on services, like radon testing, those can become add-on fees to your final inspection bill.
Should I be present during the home inspection?
While your presence is not required, it can be an invaluable opportunity to get a leg up on homeownership. By shadowing the inspector, you become familiar with the layout of the property, uncovering the locations of principal system components, like the fuse box and shut-off valves. You learn about the condition of the home, and you can ask questions about the care and maintenance of various features throughout. If there are issues, the inspector can explain them in straightforward, simple terms, and maybe estimate the life span of certain components.
By April Henley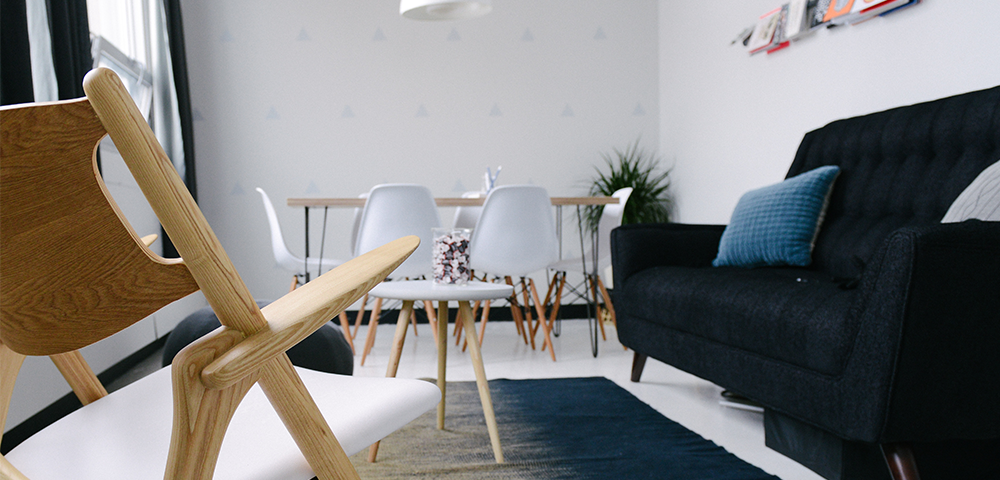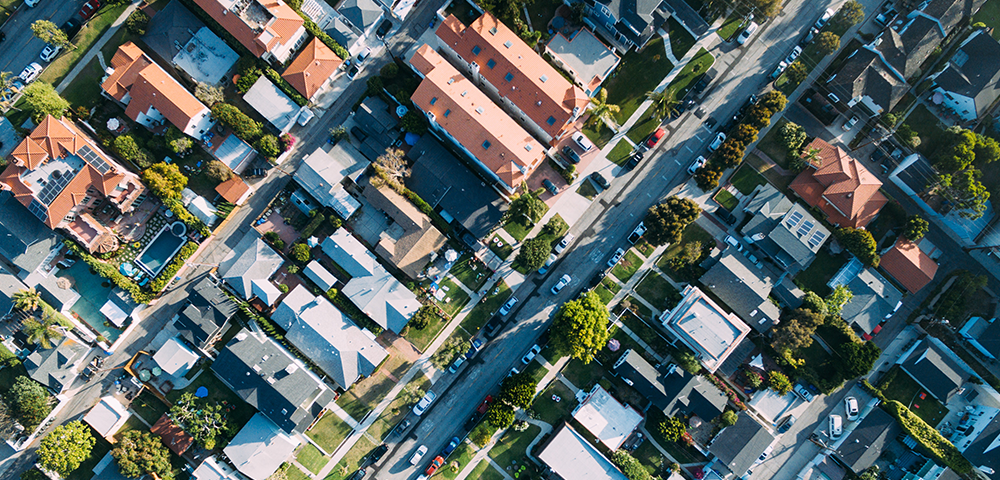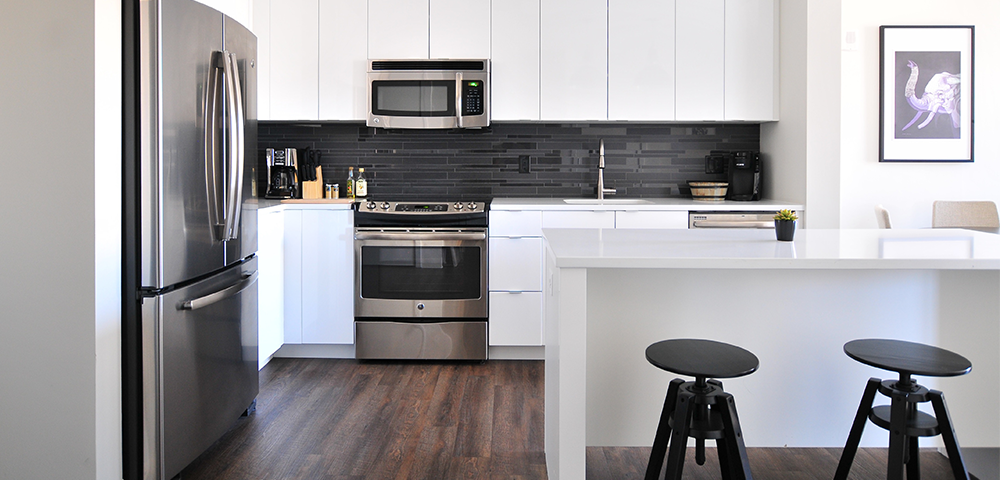 Sources
Getting Through the Home Inspection: Be Aware of Common Home Inspection Issues by Janet Wickell
What Home Inspectors Don't Notice by Kimberly Palmer
What Types of Home Inspections Can a Buyer Do? by Elizabeth Weintraub
Cause and Effect: The Home Inspection and Mortgage Relationship by Cori Lamont
7 Questions to Ask When Choosing a Home Inspector by Abby Hayes
8 Tips to Find the Best Home Inspector by Teresa Mears
Should I Let My Realtor Choose My Home Inspector? By Edie Sherwood
Contingency Clauses in Home Purchase Contracts by Jean Folger
5 Reasons Why Buyers Should Be Present During Their Home Inspections by Mikey Rox
Frequently Asked Questions on Home Inspections Answered by ASHI
Frequently Asked Questions from At Home Inspections, Inc.