Backyard features to consider for your new home
When you look at homes for sale, consider how the outdoor features will compliment the home's character and your living experience. Think about your lifestyle and ask yourself, "How will I use this outdoor space?"
Thanks to functional elements now available, many homeowners consider their outdoor space to be an extension of their home. For a yard to be "functional," it must incorporate structural or landscape amenities that broaden and amplify the purpose of a home beyond its doors.
Fence:
When you examine the backyard, note the level of privacy offered to you. Is there a fence? How high is it? What is it made of? An enclosed courtyard offers a measure of security and privacy that is essential to outdoor-indoor flexibility. Fencing materials include wood, vinyl, metal, aluminum, and stone – roughly listed low to high in cost.
• Cedar is the preferred wood choice due to its durability, resistance to rot and insects, and affordability; though it can be left to endure the elements, it is wise to coat the fence with a clear preservative every few years.
• Vinyl is low maintenance, requiring the occasional rinse to prevent mold stains, and does not fade.
• Metal barriers include steel, iron, and chain-link, all of which are robust and suitable for uneven or sloped properties, but do not meet privacy needs and are subject to rust.
• Aluminum does not rust, though left unpainted can oxidize; it is a versatile and tough material, but cannot function as a privacy fence.
• Stone walls reduce runoff from rain and, if you live in an area susceptible to mudslides, may reduce the damage of this natural disaster; however, stone is the most expensive material and withers away in harsh weather conditions.
Courtyard Size:
Once you confirm the level of privacy the backyard offers, evaluate the size of the yard and ask for the dimensions. For some households, a small courtyard is sufficient, even if you have a small dog. Perhaps you want to start a family though or already have a few kids with you; plan for more "activity space" and potential projects like a swing set or tree fort. If you want an untouched yard that is ready for sizable DIY landscaping and remodeling developments, and/or you wish to regularly entertain family and friends, a large courtyard is ideal.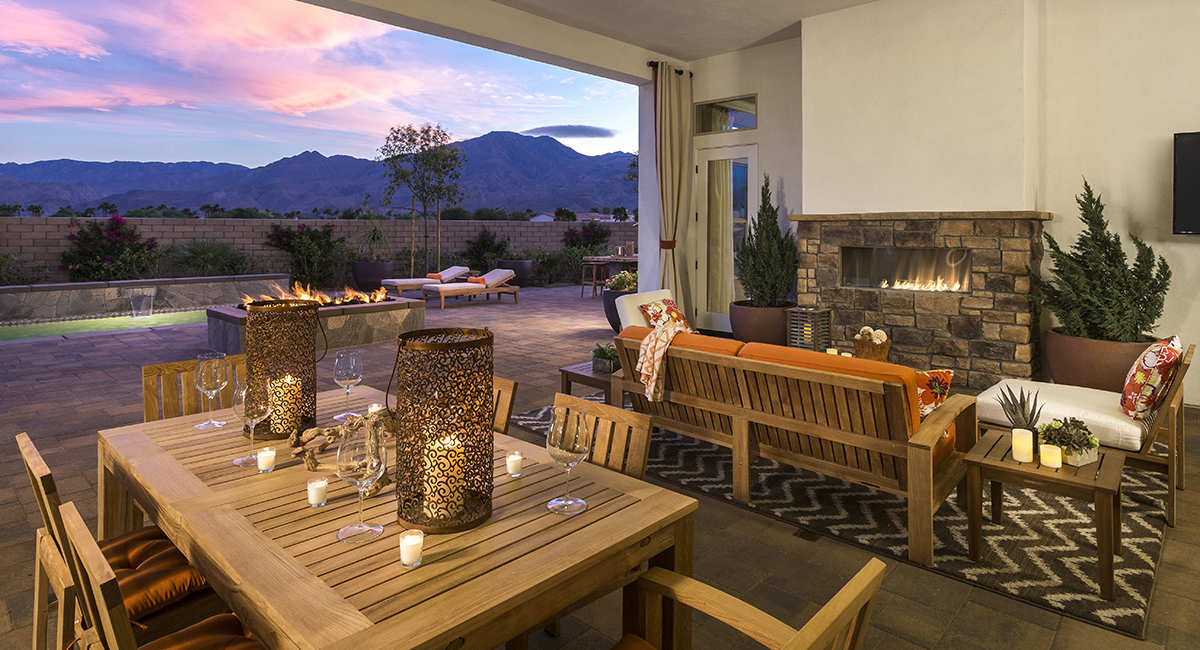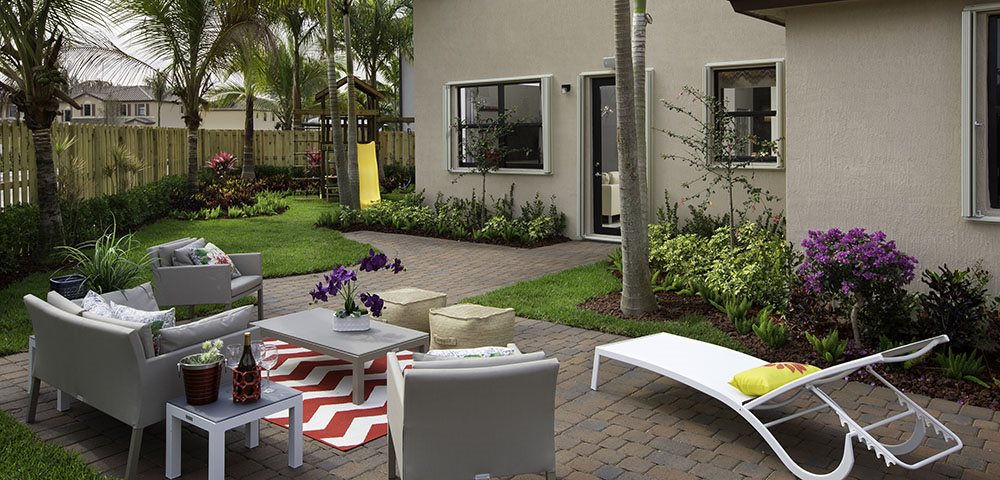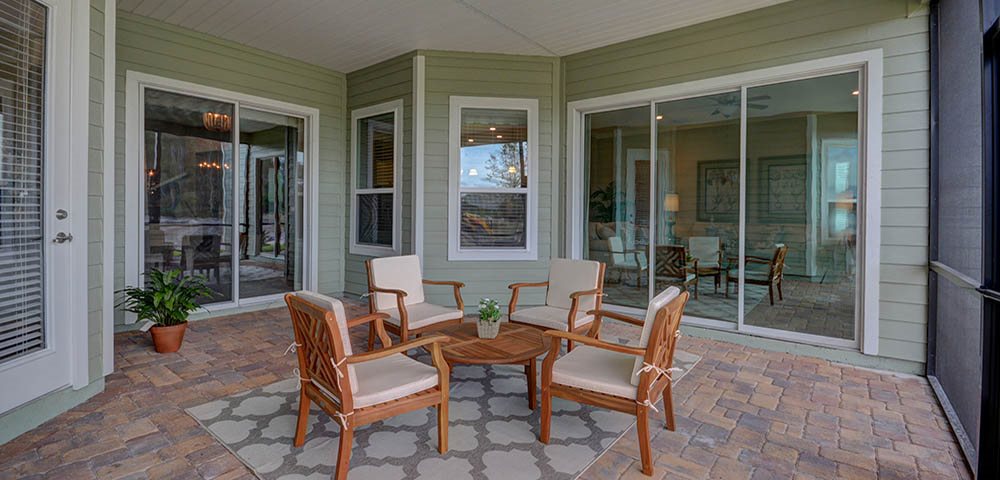 Low vs. High-Maintenance Landscaping:
Examine the backyard and determine the quality of the landscape. Is it low- or high-maintenance? If the outdoor space hosts an elaborate garden, ask yourself, "Do I have the time, energy, or even the desire to tend to all of this?"
Caring for a yard with high-maintenance landscaping can be tedious and expensive; but, a home's outdoor space can still look beautiful and alive without maximum effort on the part of the homeowner. Perennials are hearty, low-maintenance plants that add a splash of color to an otherwise green overlay. Cacti and succulents are a drought-tolerant species that generally withstand cold-seasoned areas. And, mulch-filled flowerbeds maintain moisture and are less inclined to sprout weeds.
Observe any trees growing on the property. Mature trees that tower over the landscape can strengthen the aesthetic appeal of a courtyard and increase the value of a home. Furthermore, large trees with widely-spread branches offer additional privacy, while the deeply-embedded roots soak up rain water, dismissing a muddy lawn.
Covered Patios and Alfresco Kitchens:
Covered patios can be transformed into lavish, high-functioning spaces, complete with built-in furniture, TV entertainment centers, and fireplaces or fire pits to create an "outdoor living room" for extended hospitality and relaxation. A fireplace or fire pit, whether it is gas or electric, offers a pleasant gathering spot for your family and guests; it also adds ambiance to the outdoor space, with heat and light for extended use of the patio or deck into the evening hours.
The adaptation of the "outdoor space" into an alfresco kitchen has become popular among homebuyers who enjoy entertaining outside on a more ambitious level. These open-air cookeries can feature stainless-steel sinks and appliances (e.g., refrigerators, burners, grills, and dish washers), wine coolers, ice makers, marble or stone countertops and islands, and even wood-fired pizza ovens. Hosting a party in such a grand setting seems to outclass the common BBQ or even indoor dining efforts; however, bear in mind that this is an extra "room" to clean and maintain.
Swimming Pool:
If you come across a home with a pool, ask yourself, "Will I use it, and do I have the time to maintain it?" Owning a home with a pool is advantageous if you like to host outdoor social events. The fitness component should entice you if you prefer aquatic exercises to jogging or lifting weights. Furthermore, should you choose to sell your home in the future, a swimming pool adds value to a home's selling price. These are all good things, but what's the downside?
First, you have to add maintenance costs to your monthly spending; if you decide to care for your pool's upkeep yourself, it may run you as cheap as $40 to $50 a month. Fewer structural repairs and pump-system issues may occur if the pool at your new home is new (i.e., a couple years old). A good initiative to take is hiring a professional to inspect the pool before you purchase the home. Finally, if you own a pool, it's important to speak with your insurance agent about adding additional liability insurance.
If you are pleased with the appearance and functionality of the backyard, be sure to circle round the home and examine the outdoor features that adorn the front yard as well. And, do not overlook outdoor spaces and amenities in the community your home resides in.