4 tips for organizing your laundry room
Simple ideas and tips for keeping one of the smallest, but very important, rooms of your home clean and organized.
1. Invest in a triple-sorter laundry hamper
Save time and energy on laundry day with a triple-sorter hamper. This household essential gives you back valuable time in your day by sorting whites, colors, and darks ahead of time. Sorters come in different models, however, I recommend one on wheels for convenience. Also, one with removable, washable bags keeps moisture and odors from building up. This item can be found in most home improvement departments including Lowe's, Crate and Barrel and Target.
2. Save space with a wall mount ironing board
Free up floor and shelf space with a wall mount ironing board and iron holder. One like this model from Crate and Barrel, includes a cradle that allows you to put the iron away while still hot. In the market for a new iron? Try one with a push button retractable cord for safety and convenience.
3. Go green with drying racks
Save energy costs by using a drying rack. Extend the longevity of your clothes with this natural dryer alternative. In addition, most have the expandable feature that allows you to fold up for compact storage. This item can be found in most home improvement departments.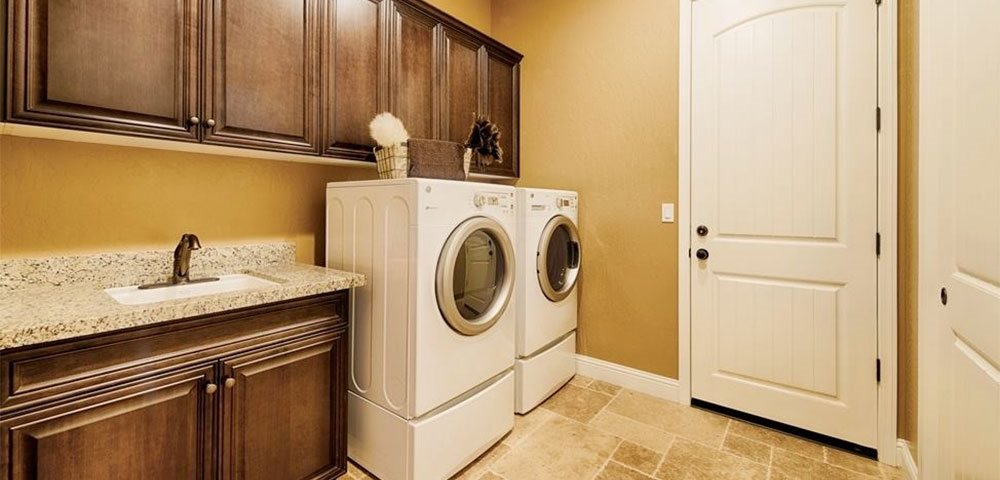 4. Give your dryer a deep cleaning
If you are in the habit of cleaning the lint trap of your dryer after every use, you are on the right track. Take it a step further a few times a year and deep clean the dryer unit. Remove the lint trap and use the nozzle attachment of your vacuum to remove any dirt and lint that may be in the body of the dryer.
This is also a good time to clean out the dryer exhaust. To do so, loosen the clamp and remove the exhaust off the dryer. Vacuum any lint and dirt that may have gotten lodged in the exhaust. Re-attach the dryer exhaust when done. By taking these steps you will make your dryer work more efficiently and prevent safety issues, like dryer fires.